.

LONGBOARDS

Completes (All)

Beginner Completes

Mini Cruiser

Penny Skateboard / Plastic Cruiser

Dancer / Freestyle Completes

Downhill / Freeride Completes

Hybrid Completes

Land Paddling Completes

Long Distance Push

Surfskate Completes

Decks (All)

Cruise / Carve Decks

Dancer / Freestyle Decks

Downhill / Freeride Decks

Hybrid

Long Distance (LDP) decks

Mini Cruiser Decks

Surfskate Decks

Accessories

Big Sticks

Cleaning & Lube

Boardbags

Shoe goo & Soles

Longboard Wheels

Cruise

Mini Cruiser

Downhill

Freestyle/ Dance

Freeride

Tech Slide

Long Distance

Electric Skateboard

All Terrain

Rain

Special (Led/Spark/Shark)

Longboard Trucks

Reversed Kingpin (RKP)

Conventional (TKP)

Concept

Forged

Precision

Surf-Skate

Protection

Slide Gloves

Skate Helmets

Pads

Parts

Bearings

Skateboard Lights

Brackets

Bushings

Griptape

Nose guards

Nuts and Bolts

Pivot Cups

Risers

Skate Tools

Spacers

Speedrings

Toe Stops

Washers

E-Skate boards

Boosted Boards

Evolve Skateboards

Exway

Loaded X Unlimited

Mellow

Onewheel

Esk8 parts

Electric Skateboard Wheels

E-Skate Parts and Accessories

E-Skate Protection

Other

Balance Board

Board Racks

GoPro

Electric Longboards

Fingerboards

Freeboards

Gift certificates

Goodies

Luge

Media/Magazines

Skate ramps

Snowskates

Stickers

SKATEBOARDS

Skateboards

Skateboard Completes

Skateboard Decks

Mini Cruiser Completes

Parts

Bearings

Bushings

Griptape

Hardware

Pivot Cups

Rails & Tailpads

Risers

Trucks

Wheels

Cruiser/Filmer Wheels

Accessories

Board bags

Cleaning & Lube

Shoe goo & Soles

Skate Tools

Skate ramps

Wax

Other

Balance Board

Board Racks

GoPro

Gift certificates

Goodies

Media/Magazines

Skate ramps

Snowskates

Stickers

SURFSKATE

Surfskate

Surfskate Completes

Surfskate Decks

Surfskate Trucks

Brands

Carver

FLOW Surf Skates

Hamboards

Landyachtz

Long Island

Ocean Pacific

Penny

Waterborne

YOW

Z-Flex

Old School

Re-Issue / Old School Completes

Re-Issue / Old School Decks

Old Skool / (mini) Cruiser Wheels

Surfskate

Brands

Carver

FLOW Surf Skates

Hamboards

Long Island

Landyachtz

Ocean Pacific

Penny

Waterborne

YOW

Z-Flex

FINGERBOARDS

Category

Complete Fingerboards

Deck Only

Obstacles & Ramps

Trucks

Wheels

Bushings

Griptape

Wraps

Hardware

Shoes and Bags

Display Racks

Snowskate

Brands

Berlinwood

Blackriver

Bolliewood

Custom

Redemption

RIPNDIP

Santa Cruz

Teak Tuning

Tech Deck

STREETWEAR

Men's

Crews

Hoodies

Jackets

Longsleeves

Pants and Shorts

Shirts

Tank Tops

T-Shirts

Underwear

Zip Hoodies

SALE

Women's

Skirts and Dresses

T-Shirts

Tops

Pants and Shorts

Longsleeves

Hoodies

Zip Hoodies

Crews

Vests

Jackets

SALE

Kids

Crews

Hoodies

Jackets

Longsleeves

T Shirts

Tank tops

Zip Hoodies

SALE

Accessoires

Bags & Backpacks

Beanies

Belts

Board Bags

Caps

Hats

Key Chains

Patches & Pins

Shoe Laces

Socks

Sunglasses

Towels

Wallets

PROTECTION

Skate Helmets

Half Shell

Full Face

Visors

Snow

Water

Pads

Elbow pads

Padded Shirts

Padded Shorts

Wrist guards

Knee pads

Shin guards

Ankle Guards

Protection Sets

Youth pads

Brands A-R

187 Killer Pads

BamBam

Crash Test Dummies

G-Form

POC

Predator

Pro Designed

Pro-Tec

Ridersfly

Brands S-Z

S-One

Sector 9

Smith Safety Gear

Timeship

Triple Eight

TSG

XS Helmets

Zero Gravity Skate System

BRANDS

A

ACE

Alien Workshop

Almost

Alternative

Alva

Ambition Snowskates

Anti Hero

Arbor

Arsenal

Avenue

B

Baker

Bear

Berlinwood

Billabong

Birdhouse

Blackriver

Blind

Bollie Fingerboards

Bones

Blood Orange

Bossa

C

Cadillac

Caliber

Carver

Creature

Cuei

Cult

D

Darkstar

DB Longboards

DC Shoes

Decent

Destructo

Dickies

Dogtown

Don't Trip

E

Enjoi

Element

Emerica

Epic Balance Boards

Es

Etnies

Exile

G

G-Bomb

G-Form

Globe

Gordon and Smith

Gravity

Graw Jump Ramps

Grizzly

H

Habitat

Hamboards

Harfang

Hawgs

L

Landyachtz

Loaded

Lucid Grip

Luxe

M

Madness

Madrid

Meow

Mini Logo

MOB

Moonshine

Mr.Lacy

O

Oust

Original

Orangatang

Omen

P

Pantheon

Paradox

Paris

Penny Board

Pizza

Plan B

Powell-Peralta

Predator

Primitive

Prism

R

Rayne

RDVX

Real

Remember

Ricta

Ridersfly

RIPNDIP

RipTide

Rocket

Rogue Trucks

Ronin

Roxy

RVCA

S

S-One

Sk8Mafia

Sovrn

Santa Cruz

Schmitt Stix

Sector 9

Seismic

SharkWheel

Shoe Goo

Shredlights

Silver

Smith Safety Gear

Spitfire

Stance

Street Plant

T

Tech Deck

Thrasher

Thunder

Timber Boards

Toy Machine

Triple Eight

TSG

V

Vans

Venom

Venture

Vicious

Vision

Volcom

SALE

SALE

Skate Shoes on Sale

Clothing Men

Clothing Women

Clothing Kids

Warehouse Finds

Longboard Completes

Longboard Deck Only

Trucks on Sale

Wheels on sale

Protection on sale

More

SICKSHOP

Customer service

Frequently Asked Questions

Contact us

Payment

Delivery

Returns & Cancellation

Sponsoring

Protection Size Guides

Monday: 10:00-18:00
Tuesday: 10:00-18:00
Wednesday: 10:00-18:00
Thursday: 10:00-18:00
Friday: 10:00-17:30
Saturday: 12:00-17:00
Sunday: Closed

Looking for new employees for Saturdays! Please email to info@sickboards.nl if you are interested to join the Sick Crew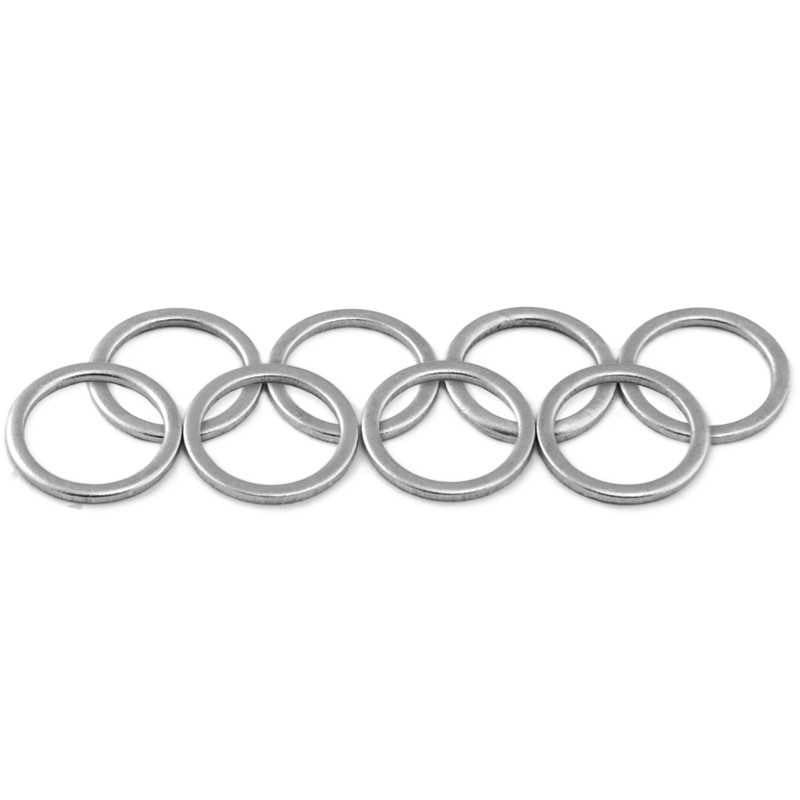  
Questions
(0)
No customer questions for the moment.
Your Question has been successfully sent our team. Thanks for question!
Select a row below to filter reviews.
5

(3)

4

(0)

3

(0)

2

(0)

1

(0)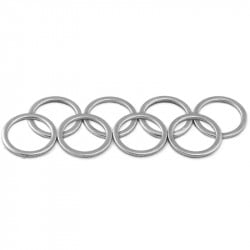 Speed rings (8mm)
* Required fields
Write your review
By submitting this review, you agree that it be published and publicly available.