Free shirt from € 150,-

Free Shipping starts at € 100,-

100-day return policy

Free pickup in shop

Worldwide shipping

Free shirt from € 150,-

Free Shipping starts at € 100,-

100-day return policy
Free pickup in shop
Worldwide shipping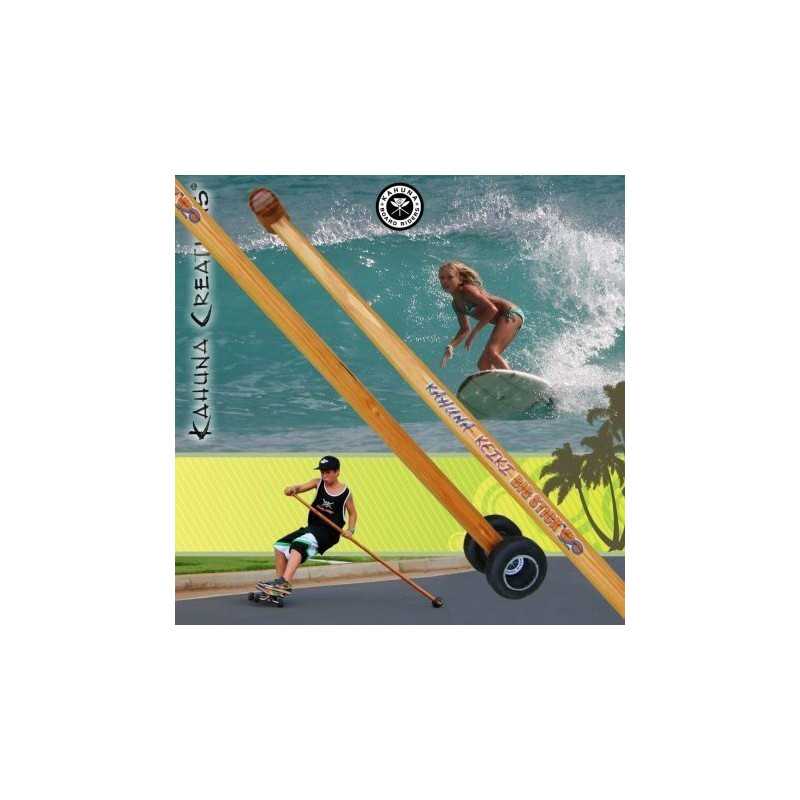  
Kahuna Big Stick Keiki
Available sizes: 1.23m (4') and 1.37m (4'6")

Free shirt from € 150,-

Free Shipping starts at € 100,-

100-day return policy
Free pickup in shop
Worldwide shipping
Kahuna Big Stick
Not only are Kahuna Big Sticks a great sport for adults, but now an ingenious way to teach kids how to get in on the fun! The Hawaiian word for kid is "keiki", and Kahuna Creations introduces the Keiki Big Stick, specifically designed for kids!
A child's safety is the first priority, and a lot of sports can be dangerous for children, but now kids can discover the joy of longboarding with a lot less stress over them getting hurt. Kids love the stability of riding with a big stick and feel a lot more in control. With the little keikis riding along too, longboarding is something fun the whole family can do together!
The replaceable Road Grip on the bottom of the Kahuna Big Stick is made of carbon rubber to get the best grip of the road. The Road Grip is soft enough to allow a smooth stroke and is not at all jarring on the body. It is also strong enough to endure intense riding. These contacts can be pried off and rotated if flat spots ever develop. However, wear on the Road Grip is usually extremely minimal unless the rider constantly breaks on steep roads with the Kahuna Big Stick.
Available sizes: 
1.23m (4') and 1.37m (4'6")
Kahuna Big Stick Sizing:
To size a Kahuna Big Stick, you want the handle of the stick to be between your chin and top of your forehead, while standing on a longboard.
For most longboards the rider is going to about 3-4 in or 7.5-10.25 cm taller while standing on the longboard.