Free shirt from € 150,-

Free Shipping starts at € 100,- (NL/BE/D)

100-day return policy

Worldwide shipping

Free shirt from € 150,-
Get a Free Sickboards T-Shirt if you order for more 150 euro

Free Shipping starts at € 100,- (NL/BE/D)
You get free shipping to Benelux and Germany when you order for more than 100 euro

100-day return policy
You can return your unused product within 100 days (see our policy)
Worldwide shipping
We offer world wide shipping using UPS, and it is free for orders over 300 euro.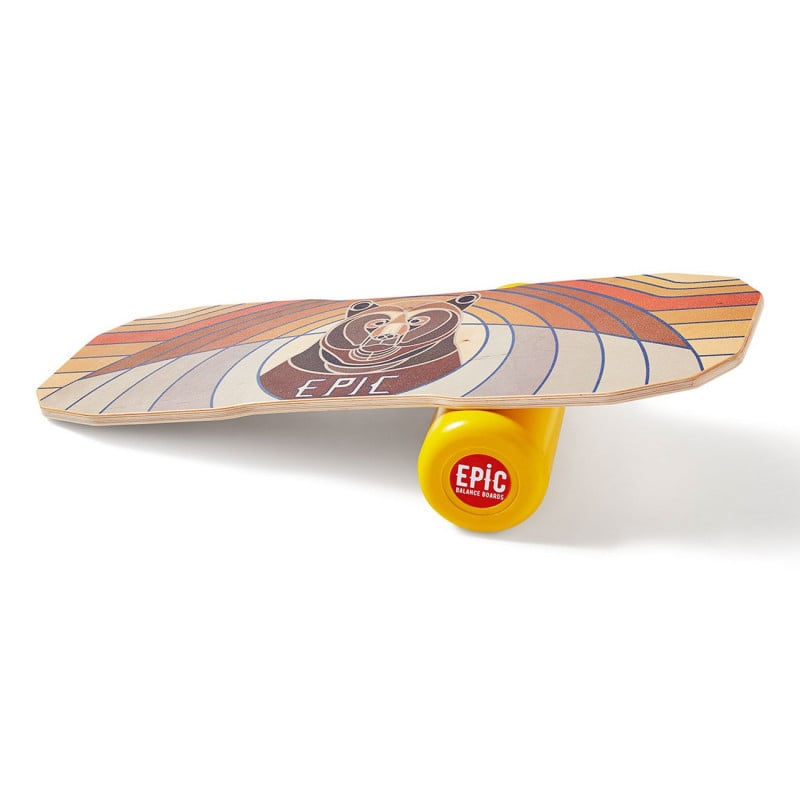  
Epic Balance Boards - Ursa Nature
Lengte: 85 cm (33.46 '')
Breedte: 30 cm (11.81'')

Free shirt from € 150,-
Get a Free Sickboards T-Shirt if you order for more 150 euro

Free Shipping starts at € 100,- (NL/BE/D)
You get free shipping to Benelux and Germany when you order for more than 100 euro

100-day return policy
You can return your unused product within 100 days (see our policy)
Worldwide shipping
We offer world wide shipping using UPS, and it is free for orders over 300 euro.
EPIC URSA next to EPIC DARK OAK is one of ours top pro models.
The board was designed in a beginner-friendly way so that everyone could take their first steps in balancing and tricks, but don't let this fool you, more advanced users wont encounter any limits while using it!
The deck does not have brakes and, thanks side-cuts on both sides of the board, rolls a bit faster then for e.g. JUICY or PHOTO.
Lack of stoppers allows you put the deck parallel to the roller which will make you feel like on a snowboard or surfboard. Because of this, this shape is often picked by surfer, snowboarders and longboarders.
EPIC URSA is a perfect board for walking tricks and smooth rolling from one side to another.
This model is an ideal choice for anyone new to balance boarding and to those who feel confident with a board under their feet and would like to take this skill to another level.
All the shapes and graphics from the nature series were carefully designed and crafted so that the board would bring maximum joy, momentum and hype from balancing. It is the nature series (EPIC Wings especially) which was the milestone for the EPIC Crew to start shareing the stoke of training while having fun.
If we were asked to describe where did the idea for EPIC came from, I guess we would all say: Nature is where it all begun.
The color of roller might vary.