Maglietta gratis > € 150,-

Parcheggio gratuito

Spedizione gratuita a partire da € 150,-

Diritto di recesso di 100 giorni

Spedizioni in tutto il mondo

Maglietta gratis > € 150,-
Ricevi una maglietta per il malato gratis se ordini per più di 150 euro

Parcheggio gratuito
Disponiamo di un parcheggio proprio davanti alla porta

Spedizione gratuita a partire da € 150,-
Si ottiene la spedizione gratuita in Benelux e Germania quando si ordina per più di 100 euro , Resto d'Europa da 200,-

Diritto di recesso di 100 giorni
È possibile restituire il prodotto non utilizzato entro 100 giorni (vedi la nostra politica)
Spedizioni in tutto il mondo
Offriamo la spedizione in tutto il mondo con UPS, ed è gratuita per ordini superiori a 300 euro.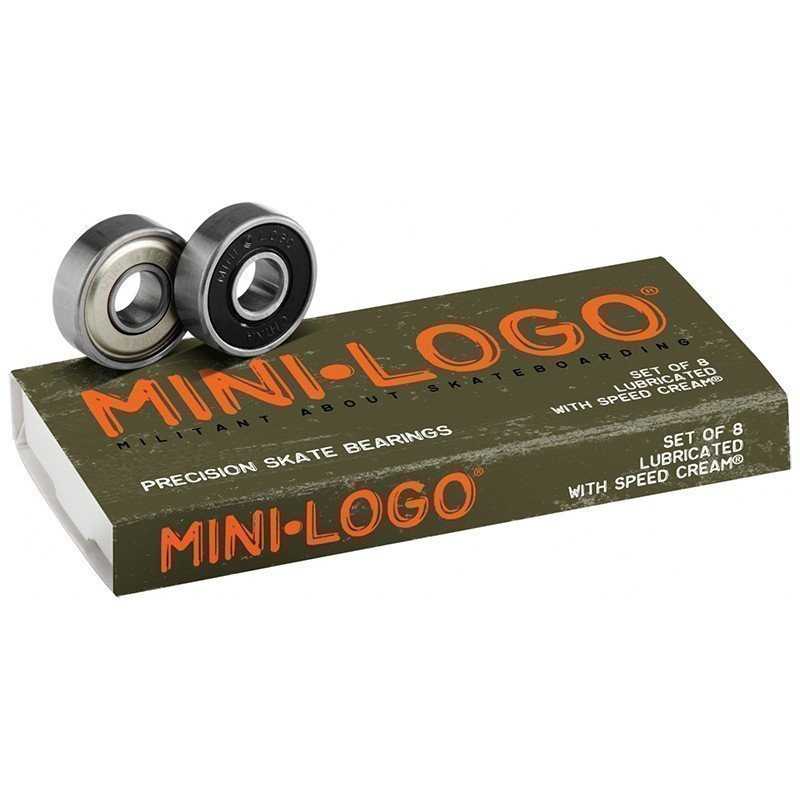  
Mini Logo Cuscinetti
Out of stock
Incl. 21% VAT
Mini Logo Cuscinetti - 8mm Axle - No Spacers

Maglietta gratis > € 150,-
Ricevi una maglietta per il malato gratis se ordini per più di 150 euro

Parcheggio gratuito
Disponiamo di un parcheggio proprio davanti alla porta

Spedizione gratuita a partire da € 150,-
Si ottiene la spedizione gratuita in Benelux e Germania quando si ordina per più di 100 euro , Resto d'Europa da 200,-

Diritto di recesso di 100 giorni
È possibile restituire il prodotto non utilizzato entro 100 giorni (vedi la nostra politica)
Spedizioni in tutto il mondo
Offriamo la spedizione in tutto il mondo con UPS, ed è gratuita per ordini superiori a 300 euro.
Our Description:
Mini Logo Bearings are a great starting point for any skateboard, longboard, complete, or beginner board. They are fast enough and durable enough for downhill and feature a metal shield on one side and a rubber shield on the other so you can still clean them. Worth a look!
Mini Logo bearings 
Mini Logo™ precision bearings are Skate Rated to Skate One specifications. They feature removable shields on both sides, high-speed molded ball retainers, and precision-ground, super-finished hardened chromium steel races and balls. For high performance out of the box, they're pre-lubricated with our Speed Cream.
Skate Rated™ and produced by the industry's leading bearing manufacturer
Closely monitored quality control to ensure consistent, high performance
Shields on both sides of the bearing for added durability
Completely service-able and lubricated with low viscosity BONES™ Speed Cream®
Lifetime warranty against manufacturer defects
Domanda
(1)
Da
Yves
|
2021-01-18 12:38:48
Hoi,

Is dit de nieuwe versie die aan beide kanten een kunststof afdichting?

Mvg,

Yves
Julian
Hi,

Ja dit is de variant met aan beide kanten het kunststof schildje.
La tua domanda è stata inviata con successo il nostro team. Grazie per la domanda!
Riepilogo
3
(2 Recensioni)
Seleziona un punteggio per filtrare le recensioni.