Maglietta gratis > € 150,-

Spedizione gratuita a partire da € 150,-

Diritto di recesso di 100 giorni

Ritiro gratuito in negozio

Spedizioni in tutto il mondo

Maglietta gratis > € 150,-
Ricevi una maglietta per il malato gratis se ordini per più di 150 euro

Spedizione gratuita a partire da € 150,-
Si ottiene la spedizione gratuita in Benelux e Germania quando si ordina per più di 100 euro , Resto d'Europa da 200,-

Diritto di recesso di 100 giorni
È possibile restituire il prodotto non utilizzato entro 100 giorni (vedi la nostra politica)
Ritiro gratuito in negozio
Potete passare dal nostro negozio per ritirare gratuitamente il vostro pacchetto (vale il viaggio)
Spedizioni in tutto il mondo
Offriamo la spedizione in tutto il mondo con UPS, ed è gratuita per ordini superiori a 300 euro.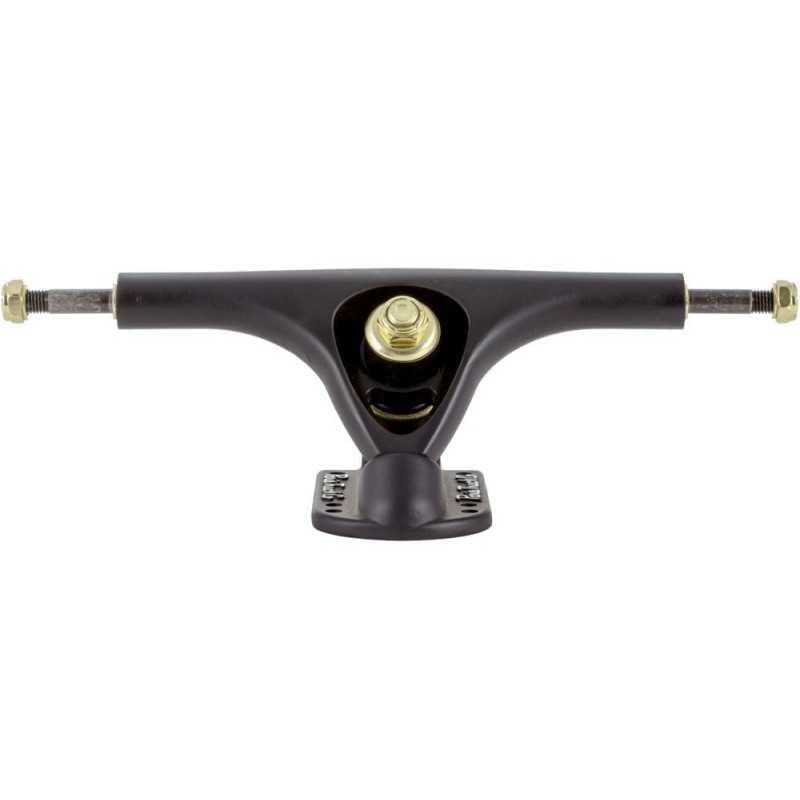  
Paris V2 180 Matt Black Truck
Larghezza: 180 mm
Baseplate Angle: 50°
Bushing: 92a Barrel/Cone
Il prezzo e; per una truck

Maglietta gratis > € 150,-
Ricevi una maglietta per il malato gratis se ordini per più di 150 euro

Spedizione gratuita a partire da € 150,-
Si ottiene la spedizione gratuita in Benelux e Germania quando si ordina per più di 100 euro , Resto d'Europa da 200,-

Diritto di recesso di 100 giorni
È possibile restituire il prodotto non utilizzato entro 100 giorni (vedi la nostra politica)
Ritiro gratuito in negozio
Potete passare dal nostro negozio per ritirare gratuitamente il vostro pacchetto (vale il viaggio)
Spedizioni in tutto il mondo
Offriamo la spedizione in tutto il mondo con UPS, ed è gratuita per ordini superiori a 300 euro.
Our Description:
Paris Trucks are considered some of the most versatile and easy to ride longboard trucks on the market. The Paris design is aesthetically simple and pleasing, but also effective for carving and DH as well. The hanger has a deep and restrictive bushing seat which means it's super stable at speed with just two barrel bushings. With double cones, or the stock cone/barrel combo it's easy to carve, but stable enough for mild DH or freeride as well. Paris Trucks are the best option for a carving or cruising board, but also give you room to grow. 

This is the matte black color.
Paris redesigned their top selling longboard trucks to bring us the new and improved Paris V2! These trucks feature a beefier hanger that is less prone to bending from all of the abuse you can dish out.
The Paris V2s still have a very open, unrestrictive bushing seat that works well for those who enjoy a very carvy, surfy feeling setup. Paris also improved the design by throwing in more durable pivot cups and adding a little extra length to the kingpin.
These trucks look as great as they ride! A thick powder coat not only protects the aluminum hangers and baseplates from the elements but also creates a beautiful, glossy finish. No matter what your color preference, Paris has got you covered!
As soon as you mount a set of Paris V2s to your board, you can tell these guys went the extra mile to perfect the geometry of their trucks to bring you the most refined longboard truck on the market.
If you're just starting out and aren't exactly sure what baseplate angles will do for you, we recommend that you try out the standard 180mm Paris V2 trucks that come with a 50 degree baseplate.
Price is per truck
Domanda
(0)
Non ci sono domande dei clienti per il momento.
La tua domanda è stata inviata con successo il nostro team. Grazie per la domanda!
Riepilogo
5
(1 Recensioni)
Seleziona un punteggio per filtrare le recensioni.