Maglietta gratis > € 150,-

Parcheggio gratuito

Spedizione gratuita a partire da € 150,-

Diritto di recesso di 100 giorni

Spedizioni in tutto il mondo

Maglietta gratis > € 150,-
Ricevi una maglietta per il malato gratis se ordini per più di 150 euro

Parcheggio gratuito
Disponiamo di un parcheggio proprio davanti alla porta

Spedizione gratuita a partire da € 150,-
Si ottiene la spedizione gratuita in Benelux e Germania quando si ordina per più di 100 euro , Resto d'Europa da 200,-

Diritto di recesso di 100 giorni
È possibile restituire il prodotto non utilizzato entro 100 giorni (vedi la nostra politica)
Spedizioni in tutto il mondo
Spedizione in tutto il mondo, gratuita per ordini superiori a 300 euro (Asia 600 euro).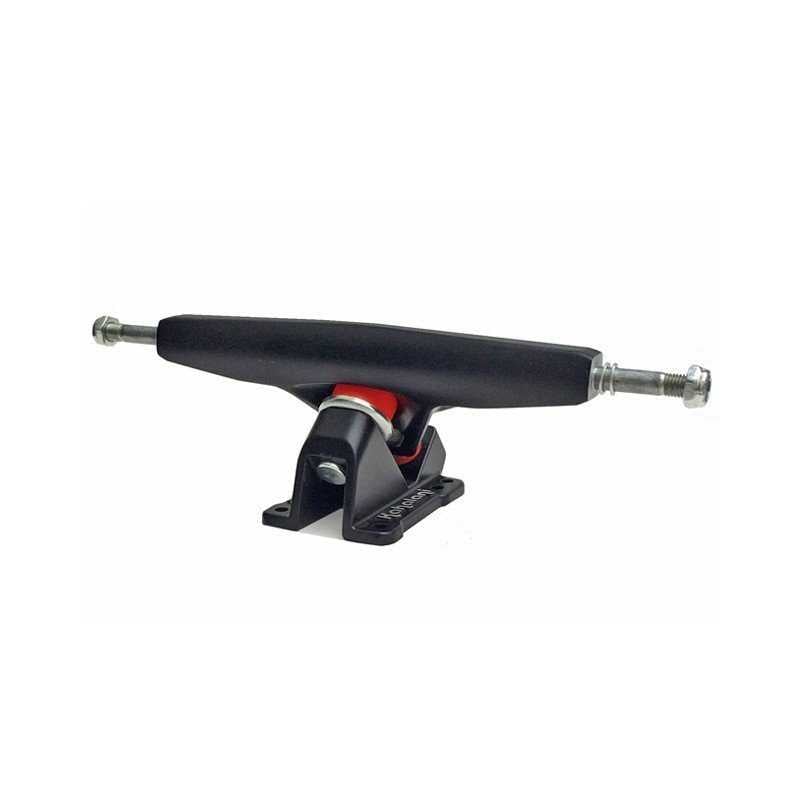  
Kahalani Cast V2 160mm Truck
Larghezza: 160mm, Baseplate Angle(s): 50°, Color(s): Raw, Black, Price is for one Truck

Maglietta gratis > € 150,-
Ricevi una maglietta per il malato gratis se ordini per più di 150 euro

Parcheggio gratuito
Disponiamo di un parcheggio proprio davanti alla porta

Spedizione gratuita a partire da € 150,-
Si ottiene la spedizione gratuita in Benelux e Germania quando si ordina per più di 100 euro , Resto d'Europa da 200,-

Diritto di recesso di 100 giorni
È possibile restituire il prodotto non utilizzato entro 100 giorni (vedi la nostra politica)
Spedizioni in tutto il mondo
Spedizione in tutto il mondo, gratuita per ordini superiori a 300 euro (Asia 600 euro).
Ever since 2003, when they released their precision trucks for racing, they wanted to offer the market a truck more suitable for everyday riding. That is, a truck that performs well under all types of freeride conditions.   
The truck is designed to withstand all types of conditions and riding styles. 
Specifications:
Precision engineered pivot: The fit between the pivot and pivot cup very important to the feel of the truck. Therefore, they have chosen to precision manufacturing this part of the truck.
Virgin grade aluminum casting:  Virgin aluminum is used for an optimal resultat.
Double-hardened cr-moly axles:  The axles are made of double tempered cr-moly steel. This type of steel has cruel ratio between weight and strength.
50 degrees base:  50 degrees base provides a good all-round turn. It can handle everything from cruising to freeride and downhill easily.
Venom 90A bushings:  This bushing has high rebound and gives a vivid sense of the turn.
Beveled hangers:  Hangern is beveled around the shaft to create a good fit between the shaft and the innermost layer.
Domanda
(0)
Non ci sono domande dei clienti per il momento.
La tua domanda è stata inviata con successo il nostro team. Grazie per la domanda!
Riepilogo
5
(1 Recensioni)
Seleziona un punteggio per filtrare le recensioni.