Maglietta gratis > € 150,-

Spedizione gratuita a partire da € 150,-

Diritto di recesso di 100 giorni

Ritiro gratuito in negozio

Spedizioni in tutto il mondo

Maglietta gratis > € 150,-
Ricevi una maglietta per il malato gratis se ordini per più di 150 euro

Spedizione gratuita a partire da € 150,-
Si ottiene la spedizione gratuita in Benelux e Germania quando si ordina per più di 100 euro , Resto d'Europa da 200,-

Diritto di recesso di 100 giorni
È possibile restituire il prodotto non utilizzato entro 100 giorni (vedi la nostra politica)
Ritiro gratuito in negozio
Potete passare dal nostro negozio per ritirare gratuitamente il vostro pacchetto (vale il viaggio)
Spedizioni in tutto il mondo
Offriamo la spedizione in tutto il mondo con UPS, ed è gratuita per ordini superiori a 300 euro.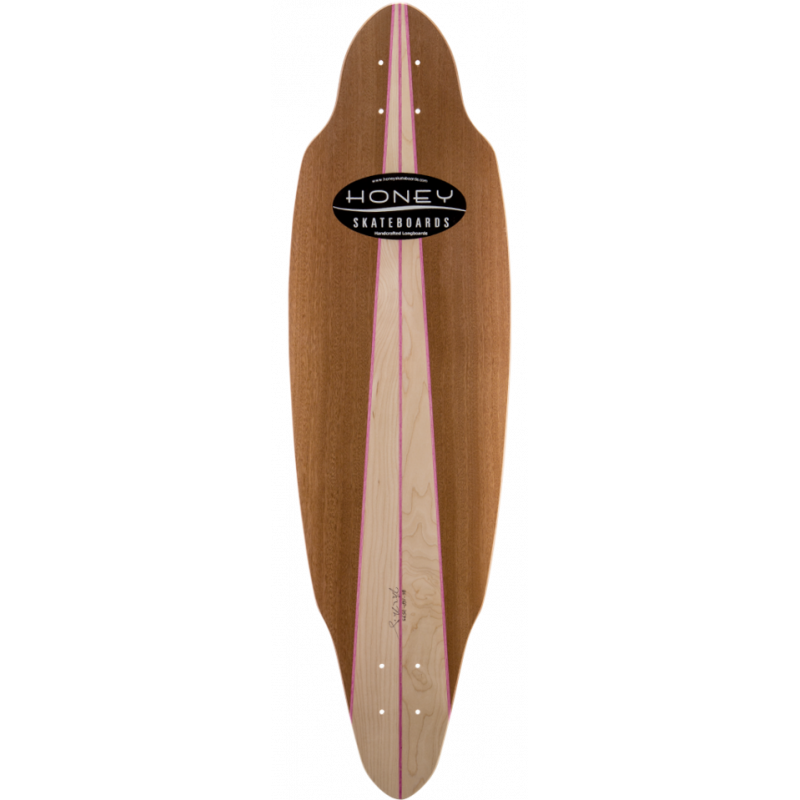  
Honey 36" Flex VLAM Longboard Deck
Lunghezza: 36" / 91.4cm, Larghezza: 10" / 25.4cm

Maglietta gratis > € 150,-
Ricevi una maglietta per il malato gratis se ordini per più di 150 euro

Spedizione gratuita a partire da € 150,-
Si ottiene la spedizione gratuita in Benelux e Germania quando si ordina per più di 100 euro , Resto d'Europa da 200,-

Diritto di recesso di 100 giorni
È possibile restituire il prodotto non utilizzato entro 100 giorni (vedi la nostra politica)
Ritiro gratuito in negozio
Potete passare dal nostro negozio per ritirare gratuitamente il vostro pacchetto (vale il viaggio)
Spedizioni in tutto il mondo
Offriamo la spedizione in tutto il mondo con UPS, ed è gratuita per ordini superiori a 300 euro.
The v-lam flex core was designed for the flex series. Honey did extensive research into the cores used in skis and snowboards. They found that the best performing skis and snowboards use a vertically laminated wood core made up of poplar and ash. Poplar because its light and has good dampening properties and ash for its bending strength and rebound properties. The honey v-lam flex core is made up of vertically laminated poplar with strategically placed stringers of ash to take advantage of its strength and rebound, sandwiched between two cross plys of maple and our famous matching top and bottom sheets. They have created a board with the best combination of flex and responsive rebound without having that bouncy feel. Both the 36" and 39" flex are best suited for pumping and carving, but can be thrown into a standup slide or slide shove-it on demand. On the other hand, if you're looking for a easy riding, comfortable ride to cruise, the flex will deliver. 
Length: 36"
width: 10"
shape: concave, camber
construction: v-lam core flex core 
recommended uses: carving, cruising, pumping
Domanda
(0)
Non ci sono domande dei clienti per il momento.
La tua domanda è stata inviata con successo il nostro team. Grazie per la domanda!
Riepilogo
0
(0 Recensioni)
Seleziona un punteggio per filtrare le recensioni.