Maglietta gratis > € 150,-

Spedizione gratuita a partire da € 200,-

Diritto di recesso di 100 giorni

Spedizioni in tutto il mondo

Maglietta gratis > € 150,-
Ricevi una maglietta per il malato gratis se ordini per più di 150 euro

Spedizione gratuita a partire da € 200,-
Si ottiene la spedizione gratuita in Benelux e Germania quando si ordina per più di 100 euro , Resto d'Europa da 200,-

Diritto di recesso di 100 giorni
È possibile restituire il prodotto non utilizzato entro 100 giorni (vedi la nostra politica)
Spedizioni in tutto il mondo
Offriamo la spedizione in tutto il mondo con UPS, ed è gratuita per ordini superiori a 300 euro.
 
Orangatang Kegel 80mm Ruote (set of 2)
The Kegels are really big Ruote. They will allow you to go seriously fast and over almost anything. Huge core to promote smooth drifts and roll speed.
Diametro: 80mm
Durometro: 77A (Blue) / 80A (Orange) / 83A (Purple) / 86A (Yellow)
Larghezza: 56mm
Contact path: 56mm
Core position: Offset
Usage: Downhill, Cruise, LDP
Edge shape: Square
Sold as a set of 2

Maglietta gratis > € 150,-
Ricevi una maglietta per il malato gratis se ordini per più di 150 euro

Spedizione gratuita a partire da € 200,-
Si ottiene la spedizione gratuita in Benelux e Germania quando si ordina per più di 100 euro , Resto d'Europa da 200,-

Diritto di recesso di 100 giorni
È possibile restituire il prodotto non utilizzato entro 100 giorni (vedi la nostra politica)
Spedizioni in tutto il mondo
Offriamo la spedizione in tutto il mondo con UPS, ed è gratuita per ordini superiori a 300 euro.
Our Description:

The Kegel is a superb grip and speed wheel offered by Orangatang. If you have enough room to clear this 80mm wheel on your board you'll be rewarded with immense traction and grip on the track, and a relatively smooth slide as well (especially once broken in). This is Patrick Switzer's race wheel of choice, and has been the fastest wheel on the track many times! Poured with the Happythane same as Inheats and 4presidents.
The 80mm Diameter generates tons of roll speed, and the contact patch of 56mm has a good balance between traction and slide. Thanks to 45mm core with a deep valley shaped cross-section, this wheel remains light for such a big wheel and has great roll speed, traction, and slides on the Kegels are predictable and smooth.
Potrebbe anche piacerti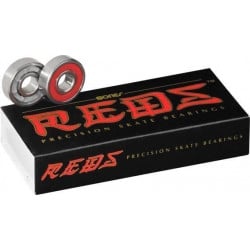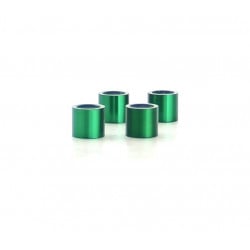 Domanda
(0)
Non ci sono domande dei clienti per il momento.
La tua domanda è stata inviata con successo il nostro team. Grazie per la domanda!
Riepilogo
4.6
(14 Recensioni)
Seleziona un punteggio per filtrare le recensioni.