Free shirt from € 150,-

Free Shipping starts at € 100,-

100-day return policy

Pickup in shop

Worldwide shipping

Free shirt from € 150,-

Free Shipping starts at € 100,-

100-day return policy
Pickup in shop
Worldwide shipping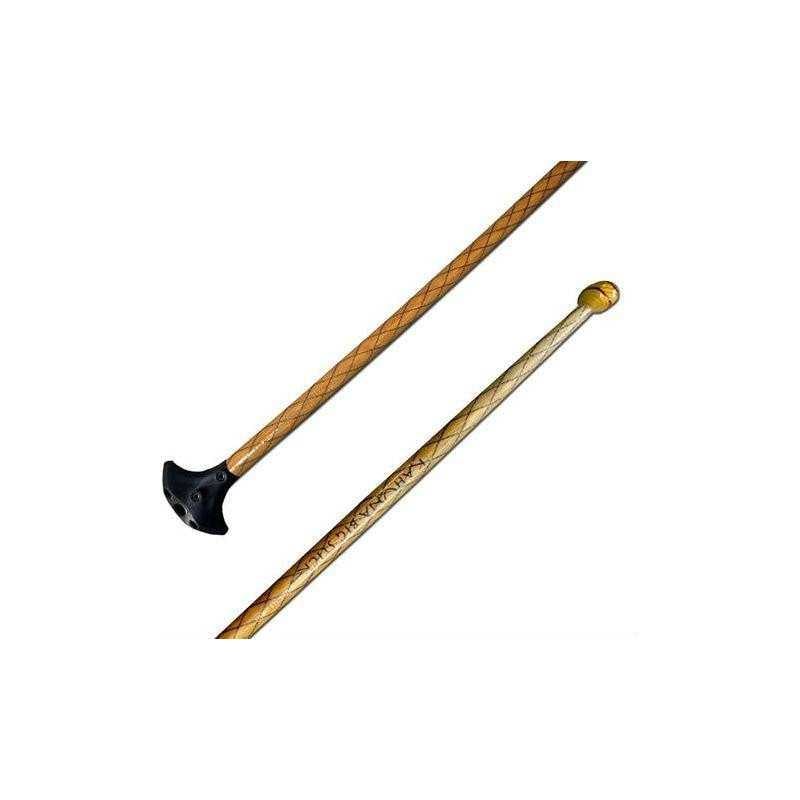  
Kahuna Classic Big Stick
Available sizes: 1.71m (5'6"), 1.83m (6') and 2.13m (7').

Free shirt from € 150,-

Free Shipping starts at € 100,-

100-day return policy
Pickup in shop
Worldwide shipping
Kahuna Big Stick
The Kahuna Big Stick is designed to allow riders to smoothly "paddle" their way with big strokes on a longboard.
The idea is to take a big stroke by beginning the stroke with a "pull" on the pavement and transition to a "push" so that you get a full stroke.
Not only does the Kahuna Big Stick give a great upper body and cardiovascular workout, it helps save the knees and feet from the constant kick of pushing a longboard.
Available sizes: 
1.71m (5'6"), 1.83m (6') and 2.13m (7').
Kahuna Big Stick Sizing:
To size a Kahuna Big Stick, you want the handle of the stick to be between your chin and top of your forehead, while standing on a longboard.
For most longboards the rider is going to about 3-4 in or 7.5-10.25 cm taller while standing on the longboard.