Free shirt from € 150,-

Free Shipping starts at € 75,- (NL/BE/D)

100-day return policy

Free pickup in shop

Worldwide shipping

Free shirt from € 150,-
Get a Free Sickboards T-Shirt if you order for more 150 euro

Free Shipping starts at € 75,- (NL/BE/D)
You get free shipping to Benelux and Germany when you order for more than 75 euro

100-day return policy
You can return your unused product within 100 days (see our policy)
Free pickup in shop
You can swing by our shop to pick up your package (worth the journey)
Worldwide shipping
We offer world wide shipping using UPS, and it is free for orders over 300 euro.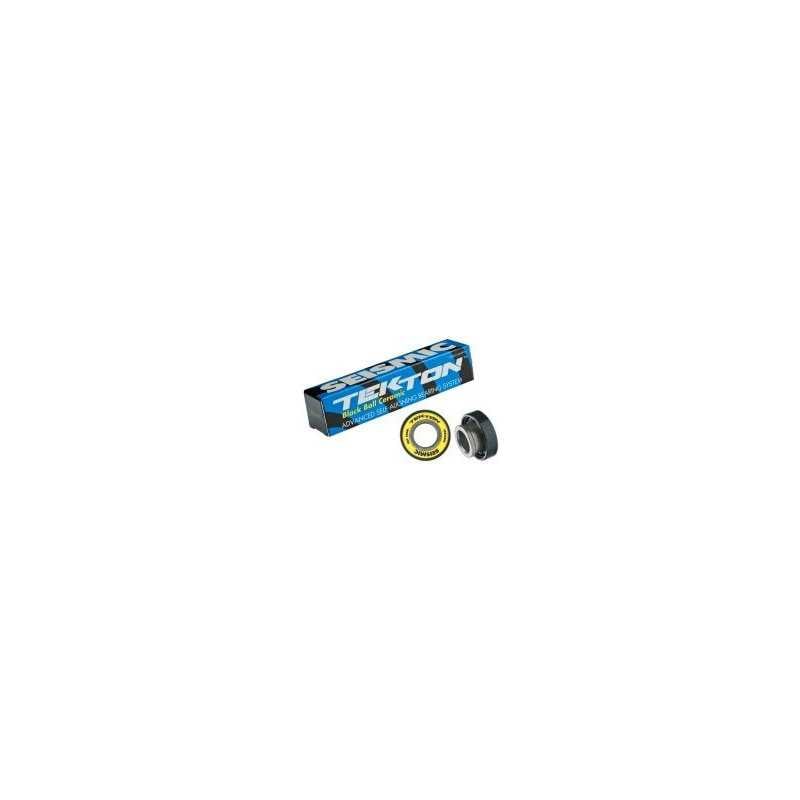  
Seismic Tekton Ceramic Bearings - 10mm
Out of stock
Incl. 21% VAT
This ceramic 10mm bearing is solid upgrade for your 10mm axle Trucks. Seismic Tektons have a unique integrated spacer bearing that increases the contact between the Bearings for a more durable, and faster bearing.

Free shirt from € 150,-
Get a Free Sickboards T-Shirt if you order for more 150 euro

Free Shipping starts at € 75,- (NL/BE/D)
You get free shipping to Benelux and Germany when you order for more than 75 euro

100-day return policy
You can return your unused product within 100 days (see our policy)
Free pickup in shop
You can swing by our shop to pick up your package (worth the journey)
Worldwide shipping
We offer world wide shipping using UPS, and it is free for orders over 300 euro.
Size: 10mm
Abec: 7
Type: Built-in
Material: Ceramic
Compared to even the finest steel bearing balls, ceramic balls have several remarkable advantages that justify their higher cost. They're significantly lighter and lower in friction, so they accelerate faster and roll further at a higher speed, even with little or no lubricant. They're so hard and strong that they crush dirt, debris, and even rust, which keeps the steel raceways clean and polished. They're also rustproof, so they last longer even when ridden in wet conditions.
Seismic Tekton bearings feature wide, flat contact surfaces at the ends of integrated, custom-machined half-spacers. The broad flanges square up, co-align, and self-stabilize inside your wheels – correcting for flaws in bearing seat levelness, bearing seat spacing, axle diameter, and axle straightness.
The Tektons literally block themselves from sitting or rocking out of alignment, so they stay straighter than any other bearing system ever. Your wheels roll faster with better control, while the bearings last longer and stay quieter.
Other features include: top-quality black trisilicon tetranitride (Si3N4) balls, nylon retainers, black outer casings, removable rubber-coated steel seals with printed graphic, and a proprietary lubricant combining both oil and grease. The inner race is stepped underneath the seal to resist contamination. On the side opposite the flange, the inner race extends 0.5mm to form a thin integrated washer. No bearing spacers or axle washers required.
Questions
(0)
No customer questions for the moment.
Your Question has been successfully sent our team. Thanks for question!