Maglietta gratis > € 150,-

Spedizione gratuita a partire da € 150,-

Diritto di recesso di 100 giorni

Ritiro gratuito in negozio

Spedizioni in tutto il mondo

Maglietta gratis > € 150,-
Ricevi una maglietta per il malato gratis se ordini per più di 150 euro

Spedizione gratuita a partire da € 150,-
Si ottiene la spedizione gratuita in Benelux e Germania quando si ordina per più di 100 euro , Resto d'Europa da 200,-

Diritto di recesso di 100 giorni
È possibile restituire il prodotto non utilizzato entro 100 giorni (vedi la nostra politica)
Ritiro gratuito in negozio
Potete passare dal nostro negozio per ritirare gratuitamente il vostro pacchetto (vale il viaggio)
Spedizioni in tutto il mondo
Offriamo la spedizione in tutto il mondo con UPS, ed è gratuita per ordini superiori a 300 euro.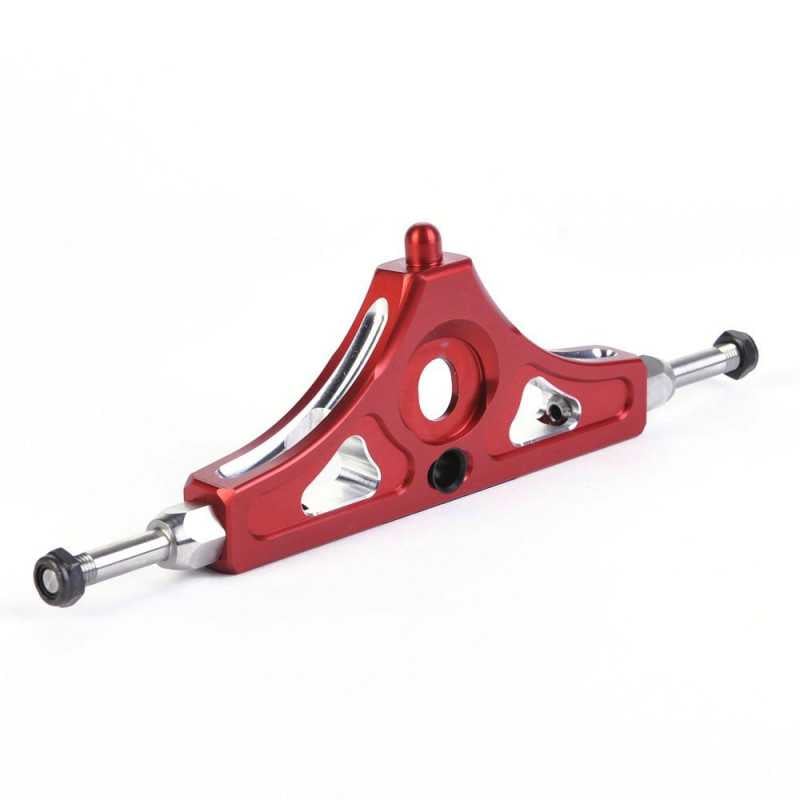  
Ronin Precision Pro Lite Hanger
Hanger Larghezza:154, 160, 170mm

Sold INDIVIDUALLY

Maglietta gratis > € 150,-
Ricevi una maglietta per il malato gratis se ordini per più di 150 euro

Spedizione gratuita a partire da € 150,-
Si ottiene la spedizione gratuita in Benelux e Germania quando si ordina per più di 100 euro , Resto d'Europa da 200,-

Diritto di recesso di 100 giorni
È possibile restituire il prodotto non utilizzato entro 100 giorni (vedi la nostra politica)
Ritiro gratuito in negozio
Potete passare dal nostro negozio per ritirare gratuitamente il vostro pacchetto (vale il viaggio)
Spedizioni in tutto il mondo
Offriamo la spedizione in tutto il mondo con UPS, ed è gratuita per ordini superiori a 300 euro.
Our Description:
Ronin Trucks feature a support pin or "queenpin" to eliminate side to side movement in the truck for more precise steering while racing or freeriding. This is the narrower version of the Pro-Lite but with standard non-spaceable axles.
Ronin Pro Lite Hanger
Ronin Precision Trucks offer unique new features never seen in skateboard trucks before. Superior engineering and the best materials possible are what set them apart from the rest. Ronin was created to solve the performance problems that plague other trucks. We have successfully eliminated side to side slop, while increasing stability and improving your ability to turn.
For 2015, we're making the "light" version of our trucks the standard! Guaranteed not to break or bend, and with every year comes another batch of small tweaks to make the best trucks even better.
Partially hollowed out axles look awesome, and offer more weight savings than original "Pro Lite" hangers. 
Domanda
(0)
Non ci sono domande dei clienti per il momento.
La tua domanda è stata inviata con successo il nostro team. Grazie per la domanda!
Riepilogo
0
(0 Recensioni)
Seleziona un punteggio per filtrare le recensioni.