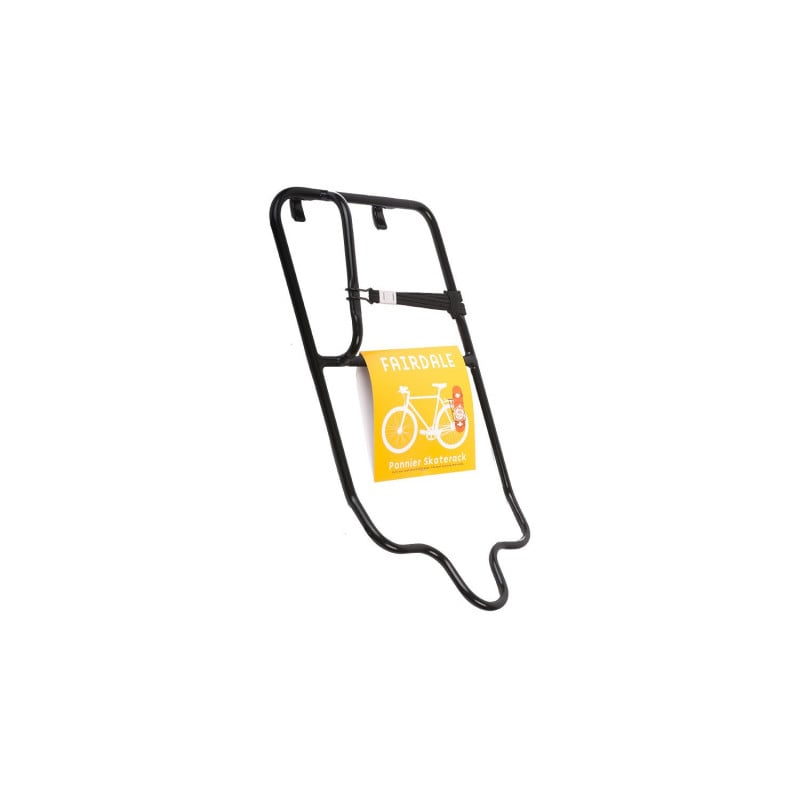  
Fairdale Skateboard Bike Rack
The Fairdale Skaterack is the simplest and easiest way to carry a skateboard on a bike. Now fits decks up to 9.25" wide!
Tool free attachment to most any rear rack and pairs perfectly with our Adjust-a-Rack. Skateboard drops into the plastic coated rack and is held securely by a stretch cord. Rack positions board behind rear axle to leave plenty of room for heel clearance.
Frage
(1)
Aus
Stefan
|
2022-03-31 18:43:58
Hey there,
Does this bike rack also fit for longboards (mine is 44" x 9,2")?
Will it hold the board tight or be kind of loose due to the length?
Thanks and best regards,
Stefan
Danny
it should work for longboards also the elastic band will keep it nicely in place
Ihre Frage wurde erfolgreich unser Team geschickt. Vielen Dank für Frage!
Zusammenfassung
5
(1 Bewertungen)
Wählen Sie eine Zeile aus, um Bewertungen zu filtern.