Gratis t-shirt vanaf € 150,-

Gratis verzending vanaf 100,-

100-dagen retourbeleid

Afhalen in de winkel

Wereldwijde verzending

Gratis t-shirt vanaf € 150,-

Gratis verzending vanaf 100,-

100-dagen retourbeleid
Afhalen in de winkel
Wereldwijde verzending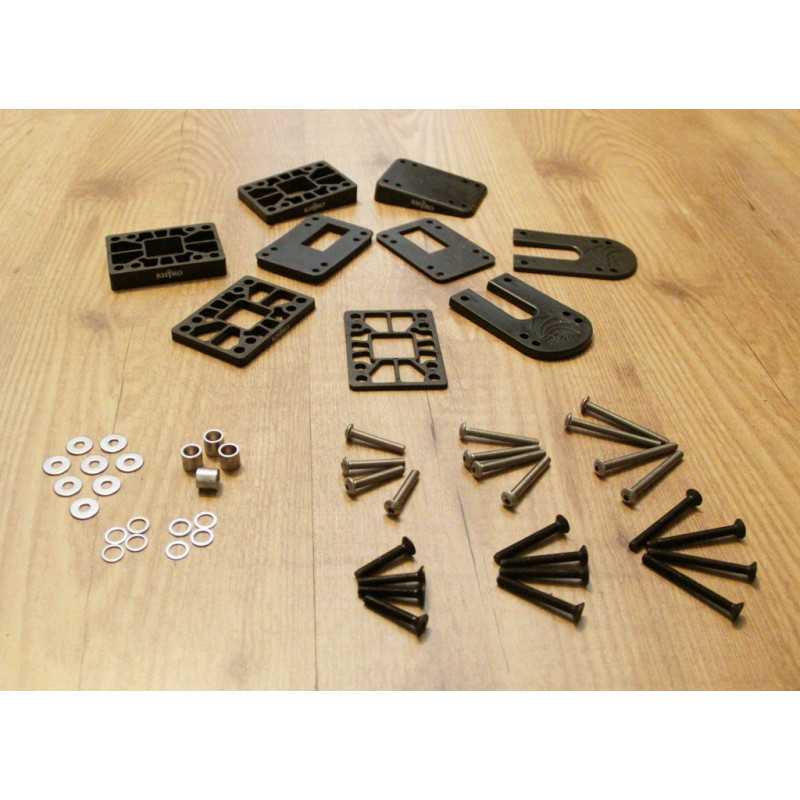  
Custom Setup - assembly including hardware
Hardware (spacer, nuts and bolts, risers) and assembly.
Only available when buying at least Trucks and a board.

Gratis t-shirt vanaf € 150,-

Gratis verzending vanaf 100,-

100-dagen retourbeleid
Afhalen in de winkel
Wereldwijde verzending
Do you want us to assemble your board so it's ready to roll when you receive it"
Than choose this option, which includes assembly, nuts, bolts, washers, spacers. If your board needs risers, we will add them, too (i.e. for Loaded the special rubber strips).
Finally we check if your setup you chose doesn't give wheelbite (deck touches wheel). Else we give you advise on how to change your setup.
You don't need this setup when you have selected a complete board. There it is already included.
Please note:in this setup are no deck, trucks, wheels or bearings included, only hardware and assembly.
Please add to your order deck, trucks, wheels and bearing of your choice for the total setup.