Maglietta gratis > € 150,-

Parcheggio gratuito

Spedizione gratuita a partire da € 150,-

Diritto di recesso di 100 giorni

Spedizioni in tutto il mondo

Maglietta gratis > € 150,-
Ricevi una maglietta per il malato gratis se ordini per più di 150 euro

Parcheggio gratuito
Disponiamo di un parcheggio proprio davanti alla porta

Spedizione gratuita a partire da € 150,-
Si ottiene la spedizione gratuita in Benelux e Germania quando si ordina per più di 100 euro , Resto d'Europa da 200,-

Diritto di recesso di 100 giorni
È possibile restituire il prodotto non utilizzato entro 100 giorni (vedi la nostra politica)
Spedizioni in tutto il mondo
Spedizione in tutto il mondo, gratuita per ordini superiori a 300 euro (Asia 600 euro).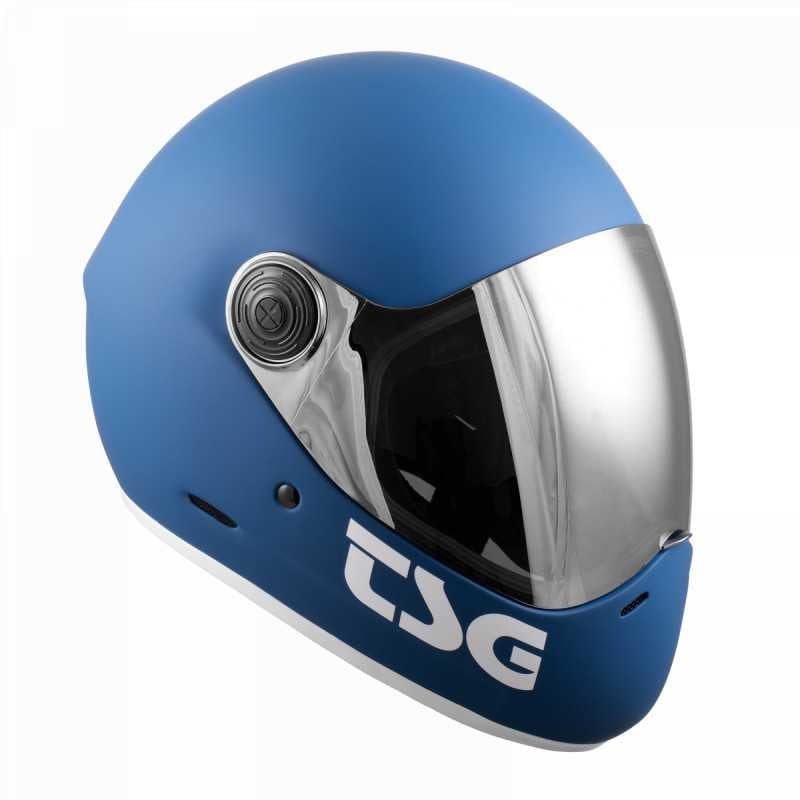  
TSG Pass Pro Full Face Casco
Out of stock
Incl. 21% VAT

Maglietta gratis > € 150,-
Ricevi una maglietta per il malato gratis se ordini per più di 150 euro

Parcheggio gratuito
Disponiamo di un parcheggio proprio davanti alla porta

Spedizione gratuita a partire da € 150,-
Si ottiene la spedizione gratuita in Benelux e Germania quando si ordina per più di 100 euro , Resto d'Europa da 200,-

Diritto di recesso di 100 giorni
È possibile restituire il prodotto non utilizzato entro 100 giorni (vedi la nostra politica)
Spedizioni in tutto il mondo
Spedizione in tutto il mondo, gratuita per ordini superiori a 300 euro (Asia 600 euro).
Our Description:
The newest version of the TSG Pass, the Pass Pro is an upgraded version of the gold standard in DH and freeriding full face helmets. This new version is constructed in a new type of mould that makes the helmet lighter, stronger, and safer but it still has the same shape and comfortable interior that has made it one of the best helmets ever made.

Grab yours now!
TSG Pass Pro Full Face Helmet
Thanks to its high-end design and performance the Pass Pro is a true stand out. This downhill longboard helmet owes its classy profile and light weight to our innovative production process. This also provides perfect aerodynamics and a fit that adapts perfectly to each individual's head shape. The foam thickness of the Magnetic Quick-Release Cheek Pads can be adjusted for a fine-tuned fit. At the same time the spheric visor is offering a wide and distortion-free field of vision. Thanks to Vent Ports around the nose and the Exhalation Fogging Blocker around the mouth exhaled breath exits without fogging up the visor.
Material: EPS, Yaoli fabric liner Safety Standards: EN 1078, ASTM F1952 Weight: 930 g
Sizing
L: 58-60 cm / 22.8-23.6"
Domanda
(2)
Da
Jörg
|
2023-11-29 23:24:45
Hallo
Does the helmet come with a 2. visor?
Danny
yes the helmet comes with 2 visors
Da
Daro
|
2023-07-22 17:18:34
Hi this is orange Color? Size L?
Danny
currently there are no orange options
La tua domanda è stata inviata con successo il nostro team. Grazie per la domanda!
Riepilogo
0
(0 Recensioni)
Seleziona un punteggio per filtrare le recensioni.