Maglietta gratis > € 150,-

Spedizione gratuita a partire da € 150,-

Diritto di recesso di 100 giorni

Ritiro gratuito in negozio

Spedizioni in tutto il mondo

Maglietta gratis > € 150,-
Ricevi una maglietta per il malato gratis se ordini per più di 150 euro

Spedizione gratuita a partire da € 150,-
Si ottiene la spedizione gratuita in Benelux e Germania quando si ordina per più di 100 euro , Resto d'Europa da 200,-

Diritto di recesso di 100 giorni
È possibile restituire il prodotto non utilizzato entro 100 giorni (vedi la nostra politica)
Ritiro gratuito in negozio
Potete passare dal nostro negozio per ritirare gratuitamente il vostro pacchetto (vale il viaggio)
Spedizioni in tutto il mondo
Offriamo la spedizione in tutto il mondo con UPS, ed è gratuita per ordini superiori a 300 euro.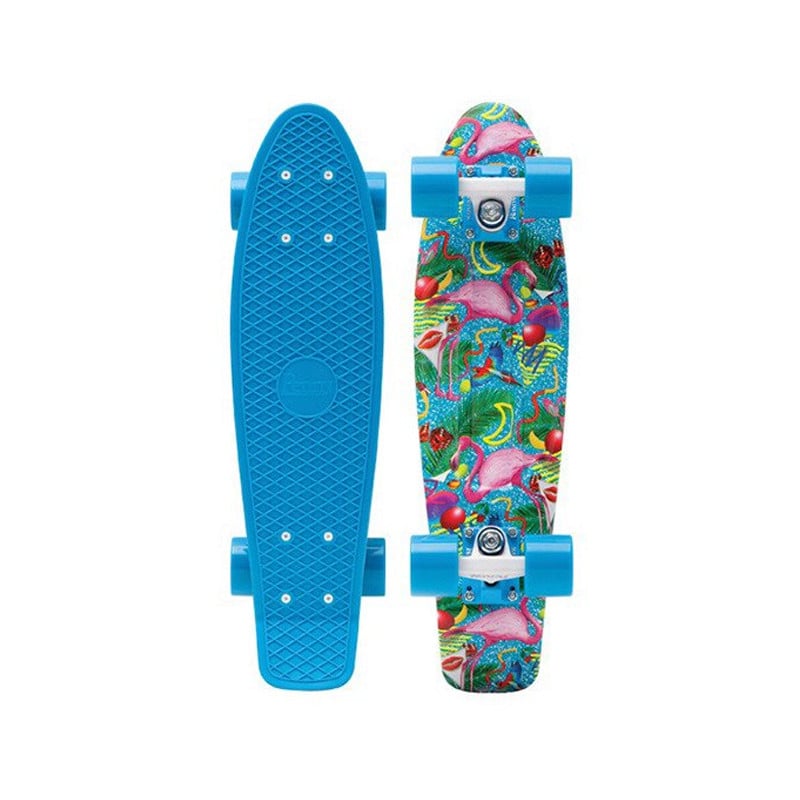  
Penny Nickel 27" Cruiser Skateboard Complete
The Penny nickel is small and light which makes this board great for commuting, cruising and traveling!
For those looking for a slightly bigger version of the original 22" penny cruiser skateboard to help with balance, the 27" Penny Nickel size is the one for you! The Australian brand Penny is the original plastic cruiser maker, and their setups work great on each and every of their boards.

Maglietta gratis > € 150,-
Ricevi una maglietta per il malato gratis se ordini per più di 150 euro

Spedizione gratuita a partire da € 150,-
Si ottiene la spedizione gratuita in Benelux e Germania quando si ordina per più di 100 euro , Resto d'Europa da 200,-

Diritto di recesso di 100 giorni
È possibile restituire il prodotto non utilizzato entro 100 giorni (vedi la nostra politica)
Ritiro gratuito in negozio
Potete passare dal nostro negozio per ritirare gratuitamente il vostro pacchetto (vale il viaggio)
Spedizioni in tutto il mondo
Offriamo la spedizione in tutto il mondo con UPS, ed è gratuita per ordini superiori a 300 euro.
The 27" Penny Nickel Plastic Cruiser skateboards are made out of high quality plastics and are available in many colors and prints! 
The Nickel is a slightly larger brother of the Penny 22" skateboard and is also the perfect size for kids to start skating. The plastic doesn't chip like wood does which makes them durable. They are also the perfect small traveling companion for adults to get to the train or cruise around town on.
Penny Skateboards are designed with quality components and Penny Australia's secret plastic formula to ensure a premium ride, built for strength, flexibility, performance and maximum radness.
Specs
Length: 68.6 cm / 27"
Width: 19cm / 7.5"
Construction: Plastic.
Setup

Trucks: Penny 4" 
Wheels: 59mm 78a
Bearings: Abec 7
Domanda
(1)
Da
Lily Dawson
|
2021-02-06 01:31:40
Hiya
I've had boards in the best the likes of pennyboard don't have the funky ones, are these real pennyboard nickel, and if pennyboard don't sell them how do u guys have ?
Julian
Hi, These boads are the real deal! Classic Penny boards. Some of them are older boards. But we still have them in stock!
La tua domanda è stata inviata con successo il nostro team. Grazie per la domanda!
Riepilogo
0
(0 Recensioni)
Seleziona un punteggio per filtrare le recensioni.