Maglietta gratis > € 150,-

Spedizione gratuita a partire da € 150,-

Diritto di recesso di 100 giorni

Ritiro gratuito in negozio

Spedizioni in tutto il mondo

Maglietta gratis > € 150,-
Ricevi una maglietta per il malato gratis se ordini per più di 150 euro

Spedizione gratuita a partire da € 150,-
Si ottiene la spedizione gratuita in Benelux e Germania quando si ordina per più di 100 euro , Resto d'Europa da 200,-

Diritto di recesso di 100 giorni
È possibile restituire il prodotto non utilizzato entro 100 giorni (vedi la nostra politica)
Ritiro gratuito in negozio
Potete passare dal nostro negozio per ritirare gratuitamente il vostro pacchetto (vale il viaggio)
Spedizioni in tutto il mondo
Offriamo la spedizione in tutto il mondo con UPS, ed è gratuita per ordini superiori a 300 euro.
 
Abec11 Sublime SnotShot 50mm Ruote
Abec11 Snotshot 50mm - 99A

Maglietta gratis > € 150,-
Ricevi una maglietta per il malato gratis se ordini per più di 150 euro

Spedizione gratuita a partire da € 150,-
Si ottiene la spedizione gratuita in Benelux e Germania quando si ordina per più di 100 euro , Resto d'Europa da 200,-

Diritto di recesso di 100 giorni
È possibile restituire il prodotto non utilizzato entro 100 giorni (vedi la nostra politica)
Ritiro gratuito in negozio
Potete passare dal nostro negozio per ritirare gratuitamente il vostro pacchetto (vale il viaggio)
Spedizioni in tutto il mondo
Offriamo la spedizione in tutto il mondo con UPS, ed è gratuita per ordini superiori a 300 euro.
Our Description:

The Abec11 50mm Snotshot is an ultra-light street oriented skateboard wheel that can be used for street, park, bowls, or tech sliding. They use a urethane similar to park plus that is super resistant to flatspots and they perform great on smooth pavement.
Abec11 Sublime SnotShot

The demand for super high performance urethane wheels in the short board market has skyrocketed. Requests have been pouring into Abec 11 to start making smaller cored wheels using their superior urethane technology. The response is subLIME - a new brand of products made for street and vert riders who want more from their equipment. SnotShots are a centerset wheel which use a special anti-flatspot urethane formula in 99a. A more substantial width and contact patch provide the kind of speed and traction that you'd expect from a company that embraces all types of skateboarding.
Size: 50mm
Width: 32mm
Contact Patch: 17mm
Potrebbe anche piacerti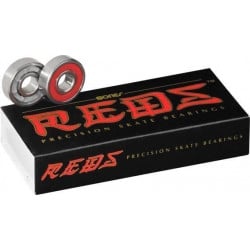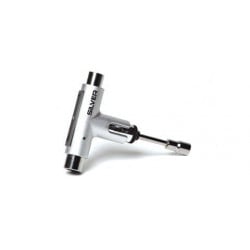 Domanda
(0)
Non ci sono domande dei clienti per il momento.
La tua domanda è stata inviata con successo il nostro team. Grazie per la domanda!
Riepilogo
0
(0 Recensioni)
Seleziona un punteggio per filtrare le recensioni.