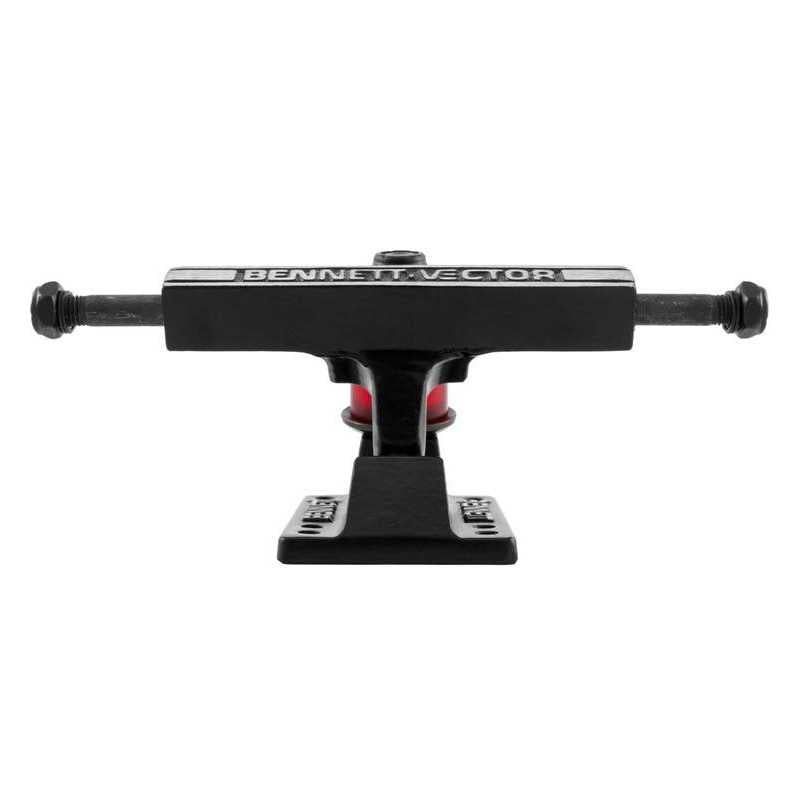  
Bennett Vector 5.0 Truck
Hanger Larghezza: 127 mm Available in: Black or Chrome
Il prezzo e; per una truck
Bennett Vector 5.0 Truck
Bennett Trucks were the first trucks specifically designed for use on a skateboard and remain one of the best designs ever. Quality, durability, style and craftsmanship, and their incredible geometry, made these trucks No.1 for most skaters back in the '70s.
Bennett's updated version of the Vector is available in three sizes with the same lethal geometry that made them famous!
Be it carving, cruising on a retro set-up or smoking through the cones, Bennett Trucks rule it.
Hanger width: 127 mm.
Note: Price for one truck!
Potrebbe anche piacerti



Domanda
(0)
Non ci sono domande dei clienti per il momento.
La tua domanda è stata inviata con successo il nostro team. Grazie per la domanda!
Riepilogo
4.5
(10 Recensioni)
Seleziona un punteggio per filtrare le recensioni.