Maglietta gratis > € 150,-

Spedizione gratuita a partire da € 200,-

Diritto di recesso di 100 giorni

Spedizioni in tutto il mondo

Maglietta gratis > € 150,-
Ricevi una maglietta per il malato gratis se ordini per più di 150 euro

Spedizione gratuita a partire da € 200,-
Si ottiene la spedizione gratuita in Benelux e Germania quando si ordina per più di 100 euro , Resto d'Europa da 200,-

Diritto di recesso di 100 giorni
È possibile restituire il prodotto non utilizzato entro 100 giorni (vedi la nostra politica)
Spedizioni in tutto il mondo
Offriamo la spedizione in tutto il mondo con UPS, ed è gratuita per ordini superiori a 300 euro.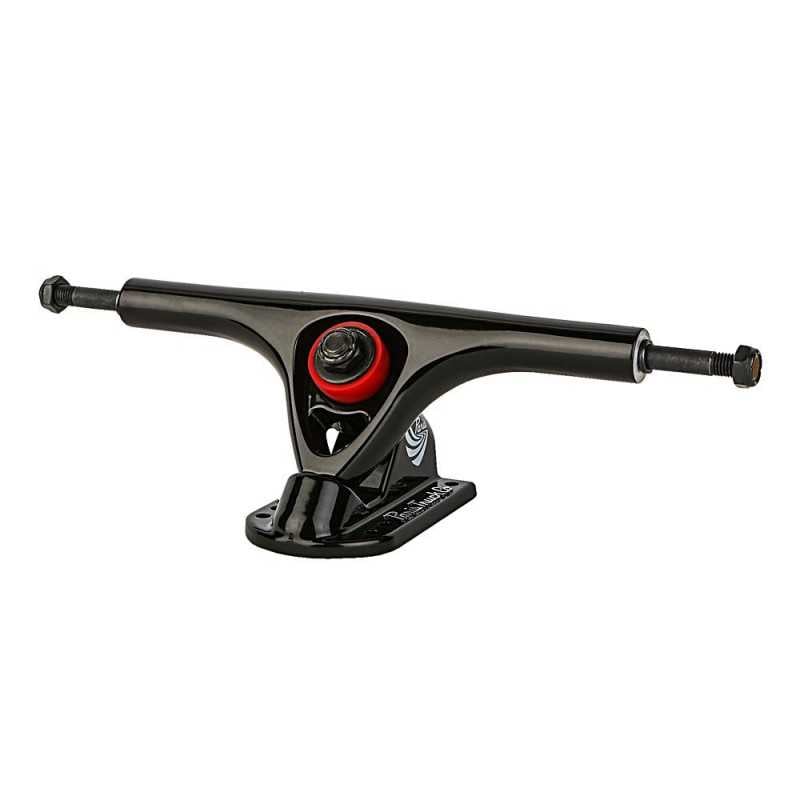  
Paris V2 195mm Truck - Black
Il prezzo è per una truck

Maglietta gratis > € 150,-
Ricevi una maglietta per il malato gratis se ordini per più di 150 euro

Spedizione gratuita a partire da € 200,-
Si ottiene la spedizione gratuita in Benelux e Germania quando si ordina per più di 100 euro , Resto d'Europa da 200,-

Diritto di recesso di 100 giorni
È possibile restituire il prodotto non utilizzato entro 100 giorni (vedi la nostra politica)
Spedizioni in tutto il mondo
Offriamo la spedizione in tutto il mondo con UPS, ed è gratuita per ordini superiori a 300 euro.
Our Description:
This 195mm version of everyone's favorite cast truck Paris Trucks is large and in charge. Aimed at DH and freeride, the wider truck will be more stable and really easy to slide since you'll have so much leverage. It's a super fun truck, and more than capable for carving, cruising, commuting, bombing hills, or big slides on the freeride hill.
The Paris 195mm truck is your go-to downhill truck. These were built with speed in mind and that is exactly what they do well. Like all Paris Trucks, the baseplate angle is 50 degrees, which provides the perfect balance between maneuverability and stability. The 195mm hanger allows for less leverage when compared to a narrower hanger, which adds to stability and comfort at higher speeds. These trucks are ready to race out of the box! The 195s are built with 2 – 90a Divine bushings and a flat washer on top below the kingpin nuts. Get some!
You should pick Paris 195 Trucks if…
- You plan on bombing hills more than carving.
- You're riding a board wider than 10"
Hanger width: 195 mm.
Baseplate angle: 50 degrees
Price is for one truck
Domanda
(0)
Non ci sono domande dei clienti per il momento.
La tua domanda è stata inviata con successo il nostro team. Grazie per la domanda!
Riepilogo
5
(1 Recensioni)
Seleziona un punteggio per filtrare le recensioni.