Maglietta gratis > € 150,-

Spedizione gratuita a partire da € 200,-

Diritto di recesso di 100 giorni

Spedizioni in tutto il mondo

Maglietta gratis > € 150,-
Ricevi una maglietta per il malato gratis se ordini per più di 150 euro

Spedizione gratuita a partire da € 200,-
Si ottiene la spedizione gratuita in Benelux e Germania quando si ordina per più di 100 euro , Resto d'Europa da 200,-

Diritto di recesso di 100 giorni
È possibile restituire il prodotto non utilizzato entro 100 giorni (vedi la nostra politica)
Spedizioni in tutto il mondo
Offriamo la spedizione in tutto il mondo con UPS, ed è gratuita per ordini superiori a 300 euro.
 
Seismic Focus 55mm Skateboard Ruote

Maglietta gratis > € 150,-
Ricevi una maglietta per il malato gratis se ordini per più di 150 euro

Spedizione gratuita a partire da € 200,-
Si ottiene la spedizione gratuita in Benelux e Germania quando si ordina per più di 100 euro , Resto d'Europa da 200,-

Diritto di recesso di 100 giorni
È possibile restituire il prodotto non utilizzato entro 100 giorni (vedi la nostra politica)
Spedizioni in tutto il mondo
Offriamo la spedizione in tutto il mondo con UPS, ed è gratuita per ordini superiori a 300 euro.
Our Description:
The Seismic Focus 55mm is a street or bowl oriented wheel that is made of excellent materials to make it more durable, lighter, slide smoothly, and grip in the skatepark. The core that Seismic uses help keep the wheel super lightweight. This 55mm version is the smallest and most apt to street / trick use.
Seismic Focus 55mm wheels
Molded around our weight-saving Mini-EC hub, the Focus is the lightest wheel on the market for modern flatland freestyle skating. Ultra-high-grade urethane carefully formulated for an optimal balance of grip and slip, plus the perfect form factor to prevent nut bite during edge tricks. Awesome for all-purpose street skating, too! Said Pro Freestyler Matt Gokey, "I love how the hub is hollowed out on one side. Normal cores help retain speed, but these also make the wheels much lighter and look absolutely sick, too! 100% true offset, so you won't ever need washers. Couple this hub design with Seismic's unparalleled urethane knowledge and you've got a seriously superior wheel. Trust me when I say this is exactly the revamp our traditional shape needed. I won't be rolling on anything else for a long time."
Diameter: 55 mm
Durometer: 95A Orange, 97A Blue or 101A Red
Potrebbe anche piacerti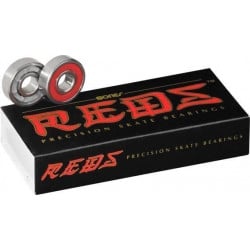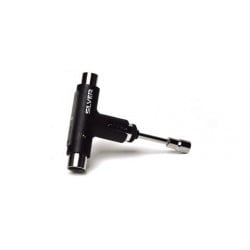 Domanda
(0)
Non ci sono domande dei clienti per il momento.
La tua domanda è stata inviata con successo il nostro team. Grazie per la domanda!
Riepilogo
0
(0 Recensioni)
Seleziona un punteggio per filtrare le recensioni.