Maglietta gratis > € 150,-

Spedizione gratuita a partire da € 200,-

Diritto di recesso di 100 giorni

Spedizioni in tutto il mondo

Maglietta gratis > € 150,-
Ricevi una maglietta per il malato gratis se ordini per più di 150 euro

Spedizione gratuita a partire da € 200,-
Si ottiene la spedizione gratuita in Benelux e Germania quando si ordina per più di 100 euro , Resto d'Europa da 200,-

Diritto di recesso di 100 giorni
È possibile restituire il prodotto non utilizzato entro 100 giorni (vedi la nostra politica)
Spedizioni in tutto il mondo
Offriamo la spedizione in tutto il mondo con UPS, ed è gratuita per ordini superiori a 300 euro.
 
Street Hawgs 62mm Ruote
Landyachtz Street Hawgs - Yellow - 82a, Orange 90a

Maglietta gratis > € 150,-
Ricevi una maglietta per il malato gratis se ordini per più di 150 euro

Spedizione gratuita a partire da € 200,-
Si ottiene la spedizione gratuita in Benelux e Germania quando si ordina per più di 100 euro , Resto d'Europa da 200,-

Diritto di recesso di 100 giorni
È possibile restituire il prodotto non utilizzato entro 100 giorni (vedi la nostra politica)
Spedizioni in tutto il mondo
Offriamo la spedizione in tutto il mondo con UPS, ed è gratuita per ordini superiori a 300 euro.
Our Description:
The Street Hawgs in 62mm wheels are a blend of street shape with longboard wheel softness. Being 62mm means you can get this wheel under almost any board, including street boards with plenty of wheel clearance, but it's still big enough to mash over rough pavement. Being a street shape means a small contact patch for easy slides, and quick roll speed in the parks. The 82a is soft and perfect for in town street board cruises or going to the skatepark, and the 90a is a hybrid wheel that is soft enough to get around town, but hard enough to roll fast in the park. 
Landyachtz Street Hawgs 62 mm Wheels
Street Hawgs are a surprisingly versatile wheel. The 62mm Street Hawgs are great on kicktail boards and cruisers alike. Take it to the streets with the ideal wheel for skating a bit of everything. The extra meat on the 62mm Street Hawg gives a smoother ride. Now also in 90a, Street Hawgs have you covered from slashing sidewalks, powersliding hills or skating park.
Hub: CentersetDiameter: 62 mmContact Patch: 30mm Durometer:82a (Yellow)90a (Orange)
Potrebbe anche piacerti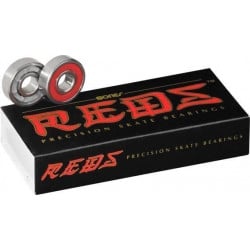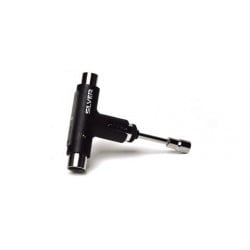 Domanda
(0)
Non ci sono domande dei clienti per il momento.
La tua domanda è stata inviata con successo il nostro team. Grazie per la domanda!
Riepilogo
4.5
(4 Recensioni)
Seleziona un punteggio per filtrare le recensioni.