Maglietta gratis > € 150,-

Spedizione gratuita a partire da € 200,-

Diritto di recesso di 100 giorni

Spedizioni in tutto il mondo

Maglietta gratis > € 150,-
Ricevi una maglietta per il malato gratis se ordini per più di 150 euro

Spedizione gratuita a partire da € 200,-
Si ottiene la spedizione gratuita in Benelux e Germania quando si ordina per più di 100 euro , Resto d'Europa da 200,-

Diritto di recesso di 100 giorni
È possibile restituire il prodotto non utilizzato entro 100 giorni (vedi la nostra politica)
Spedizioni in tutto il mondo
Offriamo la spedizione in tutto il mondo con UPS, ed è gratuita per ordini superiori a 300 euro.
 
Seismic Hot Spot - BlackOps 66mm Ruote
Duro's: 79A, 82A, 85A, 88A

Maglietta gratis > € 150,-
Ricevi una maglietta per il malato gratis se ordini per più di 150 euro

Spedizione gratuita a partire da € 200,-
Si ottiene la spedizione gratuita in Benelux e Germania quando si ordina per più di 100 euro , Resto d'Europa da 200,-

Diritto di recesso di 100 giorni
È possibile restituire il prodotto non utilizzato entro 100 giorni (vedi la nostra politica)
Spedizioni in tutto il mondo
Offriamo la spedizione in tutto il mondo con UPS, ed è gratuita per ordini superiori a 300 euro.
Our Description:
The Seismic Hot Spots has been a long favorite of slalom, carving, or commuting riders for its super fast roll speed, solid grip, and great durability. This wheel, at 66mm, is a bit smaller and easier to fit under topmount boards so it's applicable for almost any longboard! A great all around wheel for someone who wants lots of grip.
Seismic Hot Spot - BlackOps 66 mm wheels
Now in 66mm size!
The popular Black Ops Hot Spot Wheel by Seismic is now available in a sized down version of the original 69mm size. It's a perfect complement to your race box and an outstanding choice for all-purpose longboarding, cruising and Old School styling.
Diameter: 66mm
Durometer: 79a (orange), 82a (blue), 85a (purple), 88a (black)
About Seismic Wheels:
Pure grip at its finest, with superior wear characteristics. The wheel of choice for the world's most discerning racers – including the 2006 World Slalom Champion and the 2007 IGSA World #1-ranked downhill racer – along with countless longboarders, cruisers, and classic rippers! All Seismic wheels 77A and above are now poured in a revolutionary new urethane compound, code named "Black Ops". The best, bar none. It offers more grip and rebound together, with less rolling resistance, than any other formula ever! Industry-leading core technology makes our big wheels surprisingly lightweight, with supercharged inside edge rebound.
Potrebbe anche piacerti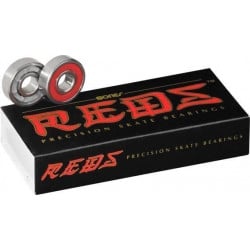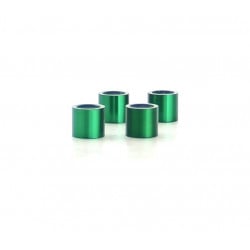 Domanda
(0)
Non ci sono domande dei clienti per il momento.
La tua domanda è stata inviata con successo il nostro team. Grazie per la domanda!
Riepilogo
0
(0 Recensioni)
Seleziona un punteggio per filtrare le recensioni.