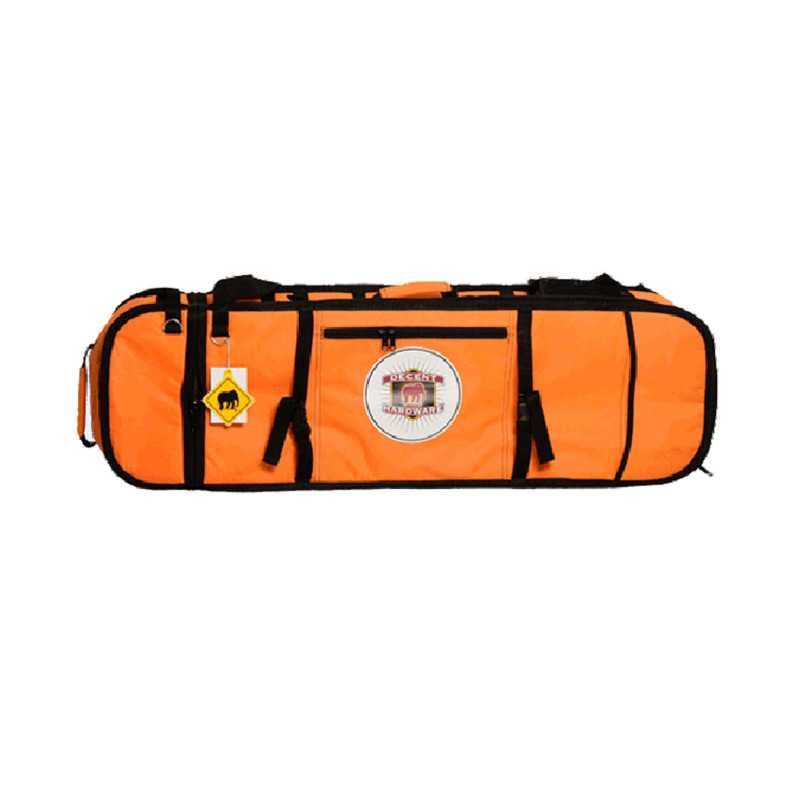  
Decent Longboard Park Bag
The Park Bag is the ultimate skateboard bag.

Will fit Boosted Boards and Inboard M1
Decent Longboard Park Bag
The Park Bag is the ultimate skateboard bag. Not only is it easy and comfortable to carry; it's functional. You can carry three boards, pads, clothing, tools and practically any other skate related item you can think of.
Features: 
Expandable from 38" (standard board) to 48" (long board)
Carry two boards on the inside and one on the out
Carry handle that adjusts to maintain extended bag balance
Removable shoulder strap
Rucksack (backpack) straps
Removable waist strap
Large easily accessable internal zippered pocket with cell phone pouch
Large exterior zippered pocket with plenty of space for travel documents
Extra large zippered pocket (internal) capable of storing clothing, wheels, trucks, tools, etc.
Handy key clip
Easy to access skate wrench holder
Exterior mesh pocket for water bottle, etc.
Materials: YKK Zippers
YKK 'Quicklon' velcro straps
Exterior fabric: Heavy Duty rubber backed 'Cordura' type polyester
Interior liner: Lucky Star PVC impregnated tarpaulin
Will fit Boosted Boards and Inboard M1
Domanda
(3)
Da
Julian
|
2023-09-11 22:51:52
Hi, does it fit a Boosted Board with the 105 wheels?
Does it fit the Evolve Stoke?
Best Regards
Danny
the boosted will fit but I'm afraid the evolve stoke will be to wide to fit properly
Da
Amir
|
2023-08-12 14:45:05
What is maximum weight it can handle? Is it suitable for 13kg all terrain e skateboards?
Danny
i have not been able to find any info regarding the max weight but i think 13kg should be fine, you probably will have to detach the wheels to fit in in the bag depending on how big the wheels are
Da
Stefan Gudmunds
|
2021-01-06 20:18:35
What's the colour inside these bags?
Best regards
Stefan
Julian
Hi, The interior liner is made of grip tape resistant Lucky Star PVC impregnated tarpaulin. The exterior fabric is made of heavy duty abrasion resistant rubber backed D600 polyester.
La tua domanda è stata inviata con successo il nostro team. Grazie per la domanda!
Riepilogo
5
(2 Recensioni)
Seleziona un punteggio per filtrare le recensioni.