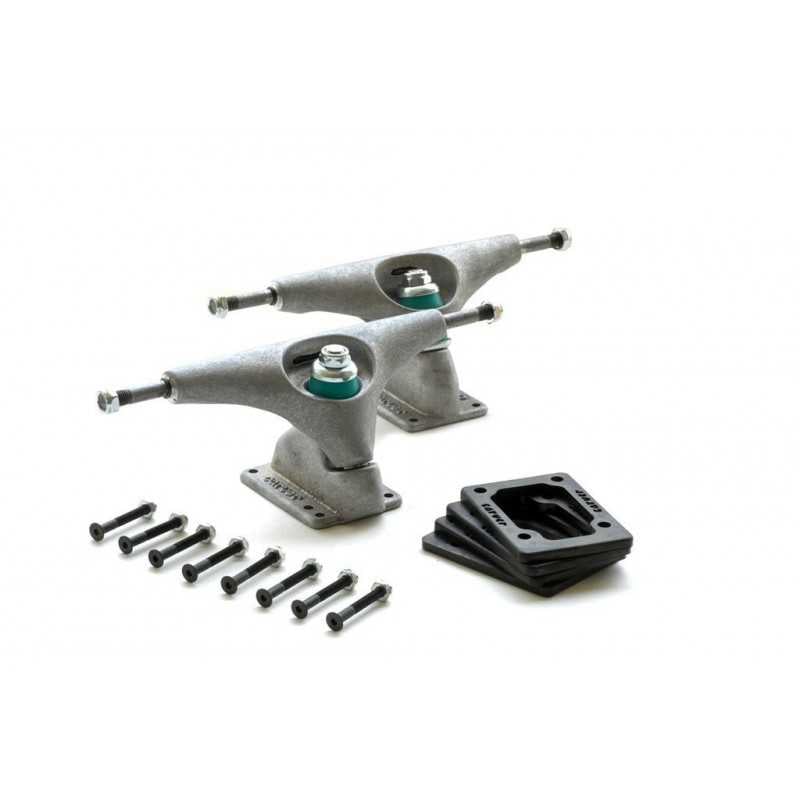  
Carver CX 6.5" Raw Trucks
This hybrid surfskate Truck is ideal for skaters that are used to normal Trucks, and the C7s are a little bit too turny for them. With a different geometry based on TKP Trucks, these are ideal for everyone who is looking to get every bit of pump out of their Trucks.
Suited for size decks: 7.8"-8.5"
Hanger: 6.5" / 
Quantity: Set
Lightweight TKP truck. It has patented geometry, which makes pumping much more efficient. This means you can get all of your energy straight into pumps, and move forward. The fact that this truck is based on standard skate TKP trucks, makes landing airs and riding fakie easier than on C7. This can help you with air maneuvers, and even riding switch!
Content: 1 Carver CX (front) truck, 1 Carver C2 (rear) truck and 4 shockpads.
Series: CX
Width: 6.5" / 165mm
Question
(0)
Pas de questions pour le moment.
Votre question a été envoyée avec succès notre équipe. Merci pour la question!
Résumé
5
(1 Avis des clients)
Sélectionnez une ligne ci-dessous pour filtrer les avis.