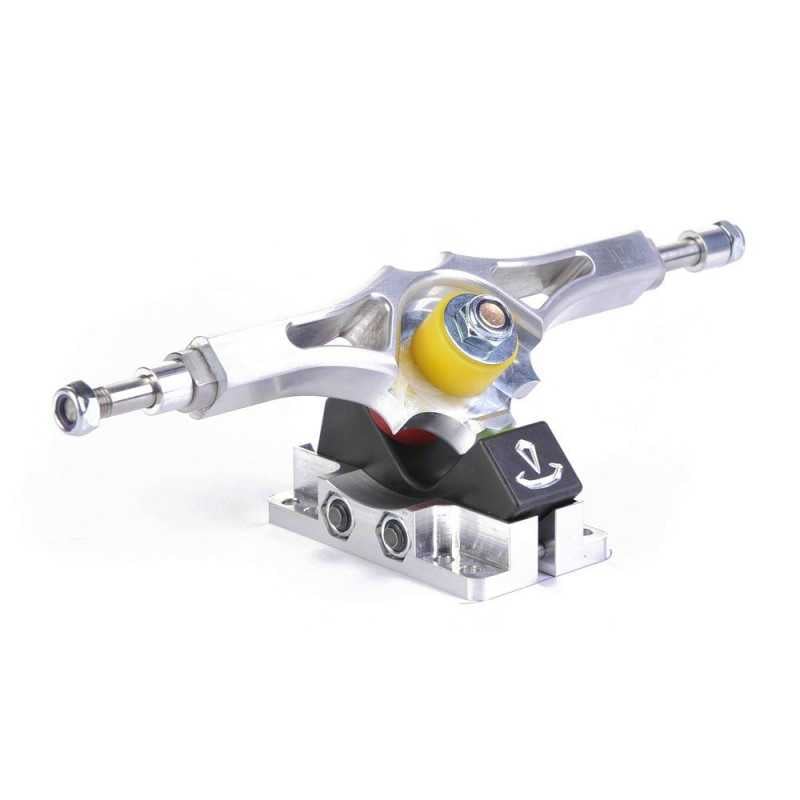  
Don't Trip Molly Trucks (set of 2)
Our Description:
This is a high end DH / freeride truck from Don't Trip that has fewer features than some of their other models. This will make it a bit less precise, but more comfortable and stable for high speeds, as well, this truck has a bit less rake so it won't steer as deeply, but you may find it slide smoother.
These were designed for Freeride and Downhill, but make no mistake with adjustable Base 30-55 you can set Mollys up for just about everything!
Hanger: Fixed Axle 170 or 180mm, Adjustable 152-170mm / 162-180mm
Baseplates: Fixed 45 (front)/45 (rear) or 45 (front)/30 (rear), Adjustable 30-55 degree
Mollys are RKP Trucks Machined from 6061-T6 Aluminum with 3mm Rake

RipTide WFB 96a Pivot Tubes
RipTide Kore in Hanger
RipTide APS Barrels
Question
(1)
A partir de
Joni contreras
|
2021-01-17 18:28:07
Hi there
Does the Don't Trip Molly trucks set of 2 come with adjustable base plates as shown in the first picture as the other two pictures show them with fixed base plates or do they come with both
Julian
Hi, This set contains two trucks with adjustable baseplates! Thanks for reaching out!
Votre question a été envoyée avec succès notre équipe. Merci pour la question!
Résumé
5
(1 Avis des clients)
Sélectionnez une ligne ci-dessous pour filtrer les avis.