Camiseta gratis desde 150,-

Envío gratuito a ES desde 200,-

Política de devolución de 100 días

El envío a todo el mundo

Camiseta gratis desde 150,-
Consigue una camiseta de Sickboards gratis si pides más de 150 euros

Envío gratuito a ES desde 200,-
El envío es gratuito para el Benelux y Alemania cuando se hace un pedido de más de 100 euros, el resto de Europa a partir de 200,-

Política de devolución de 100 días
Puede devolver el producto sin usar en un plazo de 100 días (vea nuestra política)
El envío a todo el mundo
Ofrecemos envíos a todo el mundo usando UPS, y es gratis para pedidos de más de 300 euros.
 
Orangatang In Heat 75mm Ruedas
Made with HappyThane formula, these Ruedas will make you smile. Fast roll speed, sticky, and once worn down they can drift very predictable.
Diametro: 75mm
Dureza: 77A (Blue) / 80A (Orange) / 83A (Purple) / 86A (Yellow)
Anchura: 56mm
Contact path: 56mm
Core position: Offset
Usage: Downhill, Cruise, LDP
Edge shape: Square

Camiseta gratis desde 150,-
Consigue una camiseta de Sickboards gratis si pides más de 150 euros

Envío gratuito a ES desde 200,-
El envío es gratuito para el Benelux y Alemania cuando se hace un pedido de más de 100 euros, el resto de Europa a partir de 200,-

Política de devolución de 100 días
Puede devolver el producto sin usar en un plazo de 100 días (vea nuestra política)
El envío a todo el mundo
Ofrecemos envíos a todo el mundo usando UPS, y es gratis para pedidos de más de 300 euros.

The Orangatang In-Heat is a phenomenal wheel for high grip applications. This wheel is perfect for your Loaded board, or for a board that you want high roll speed and grip. The 80a orange has a ton of grip at first, but if you break the skin it will slide super smooth on DH runs, and was the racing wheel of choice for many years. The purple 83a is quite a bit more durable than the orange and offers nearly as much grip, but with more chalky wear to it that you can rely on to last longer. The yellow in 86a has a super high roll speed, especially on smooth pavements, and has a smooth in and out grip when sliding. You can use any of the duros as a carving or grip wheel for your cruiser, or you can put them to the test on your favorite downhill run, this wheel kills it!
Orangatang In Heat
75mm tall with a Contact patch (width of wheel in contact with the ground) of 56mm and a Durometer (urethane hardness) of 77a, 80a or 83a or 86a. These wheels are intended for grippy, hard carving, pumping, and speed. They will slide when broken in. The In Heat features an offset design, with hard sharp edges for grip, thick lips for maintaining speed, and rippled inner walls for progressive energy return.
También podría interesarle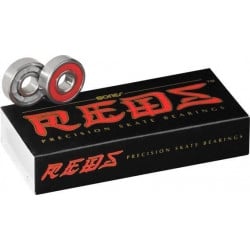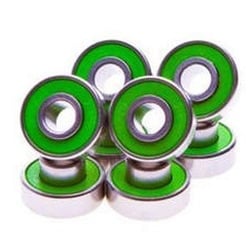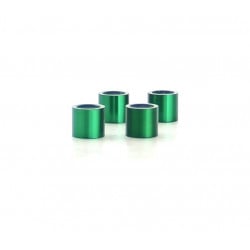 Questions
(1)
Desde
Patryk Banasiak
|
2021-02-09 11:27:15
Ik heb deze wielen voor mezelf ooit gekocht. En wil ze nu cadeau doen voor iemand maar weet even niet meer of dit een set van 4 is en het staat er niet bij. Is het een set van 4?
Julian
Hi, Jazeker! het is een set van 4. Thanks voor het bericht
Your Question has been successfully sent our team. Thanks for question!