Camiseta gratis desde 150,-

Envío gratuito a ES desde 200,-

Política de devolución de 100 días

El envío a todo el mundo

Camiseta gratis desde 150,-
Consigue una camiseta de Sickboards gratis si pides más de 150 euros

Envío gratuito a ES desde 200,-
El envío es gratuito para el Benelux y Alemania cuando se hace un pedido de más de 100 euros, el resto de Europa a partir de 200,-

Política de devolución de 100 días
Puede devolver el producto sin usar en un plazo de 100 días (vea nuestra política)
El envío a todo el mundo
Ofrecemos envíos a todo el mundo usando UPS, y es gratis para pedidos de más de 300 euros.
 
Seismic Hot Spot DefCon 76mm Ruedas (set of 2)
Diametro: 76mm, Urethane: DefCon, Dureza: 77a (Bubblegum) 78.5A (Mango), 81.5 (Mint)
Set of 2 Ruedas!

Camiseta gratis desde 150,-
Consigue una camiseta de Sickboards gratis si pides más de 150 euros

Envío gratuito a ES desde 200,-
El envío es gratuito para el Benelux y Alemania cuando se hace un pedido de más de 100 euros, el resto de Europa a partir de 200,-

Política de devolución de 100 días
Puede devolver el producto sin usar en un plazo de 100 días (vea nuestra política)
El envío a todo el mundo
Ofrecemos envíos a todo el mundo usando UPS, y es gratis para pedidos de más de 300 euros.
Our Description:
The Seismic HotSpot is one of the fastest, and grippiest race wheels on the market and offers a bevy of interesting technology such as a lightweight core. This wheel has super fast roll speed, solid grip, and excellent durability. Though it finds itself on podiums often, this 76mm version is an excellent choice for cruising, carving as well as DH racing.
76mm tall x 59mm wide Hot Spot Wheels.
Offset bearing seat, dual lip design.
Sold in sets of TWO wheels.
Choose Defcon formula for explosive speed and rebound with smooth, predictable grip-to-slip. Please note this is a high performance formule, it is less durable than the BlackOps (if you don't need the maximum performance and want a more durable wheel, please go for the BlackOps formula.
The 76mm x 59mm Hot Spot is the wheel of choice for the World's Fastest Man on Urethane – Mischo Erban, holder of the Official IGSA Downhill Speed Record of 80.83 mph (130.08 kph). Molded around our advanced Mini-EC hub, it's quite possibly the fastest all-around wheel ever developed for DH and GS racing.
Not too big and not too small, the Mini-EC hub preserves ample tire thickness while saving over ½-ounce per wheel, stiffening the inside edge, and super-charging inside edge rebound. Put everything together in the 76mm Hot Spot and you get a big, wide wheel with superior traction and roll; smooth, predictable handling; and the quickness of a smaller wheel.
Durometer: 77a (Bubblegum), 78.5A (Mango), 81.5 (Mint)
También podría interesarle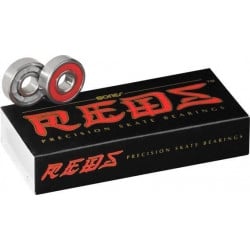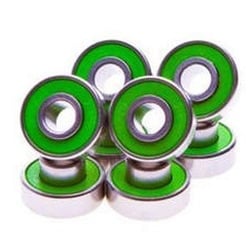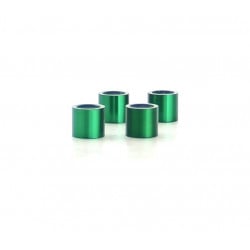 Questions
(1)
Desde
Patrick Jacob
|
2020-12-05 09:06:59
Hi, no chance for seismic hotspots bubble gums wheels?
Martijn
Hi,

Unfortunately the bumble gums are out of stock. We still have the other colours!
Your Question has been successfully sent our team. Thanks for question!