Camiseta gratis desde 150,-

Envío gratuito a ES desde 200,-

Política de devolución de 100 días

El envío a todo el mundo

Camiseta gratis desde 150,-
Consigue una camiseta de Sickboards gratis si pides más de 150 euros

Envío gratuito a ES desde 200,-
El envío es gratuito para el Benelux y Alemania cuando se hace un pedido de más de 100 euros, el resto de Europa a partir de 200,-

Política de devolución de 100 días
Puede devolver el producto sin usar en un plazo de 100 días (vea nuestra política)
El envío a todo el mundo
Ofrecemos envíos a todo el mundo usando UPS, y es gratis para pedidos de más de 300 euros.
 
Orangatang Kegel 80mm Ruedas (set of 2)
The Kegels are really big Ruedas. They will allow you to go seriously fast and over almost anything. Huge core to promote smooth drifts and roll speed.
Diametro: 80mm
Dureza: 77A (Blue) / 80A (Orange) / 83A (Purple) / 86A (Yellow)
Anchura: 56mm
Contact path: 56mm
Core position: Offset
Usage: Downhill, Cruise, LDP
Edge shape: Square
Sold as a set of 2

Camiseta gratis desde 150,-
Consigue una camiseta de Sickboards gratis si pides más de 150 euros

Envío gratuito a ES desde 200,-
El envío es gratuito para el Benelux y Alemania cuando se hace un pedido de más de 100 euros, el resto de Europa a partir de 200,-

Política de devolución de 100 días
Puede devolver el producto sin usar en un plazo de 100 días (vea nuestra política)
El envío a todo el mundo
Ofrecemos envíos a todo el mundo usando UPS, y es gratis para pedidos de más de 300 euros.
Our Description:

The Kegel is a superb grip and speed wheel offered by Orangatang. If you have enough room to clear this 80mm wheel on your board you'll be rewarded with immense traction and grip on the track, and a relatively smooth slide as well (especially once broken in). This is Patrick Switzer's race wheel of choice, and has been the fastest wheel on the track many times! Poured with the Happythane same as Inheats and 4presidents.
The 80mm Diameter generates tons of roll speed, and the contact patch of 56mm has a good balance between traction and slide. Thanks to 45mm core with a deep valley shaped cross-section, this wheel remains light for such a big wheel and has great roll speed, traction, and slides on the Kegels are predictable and smooth.
También podría interesarle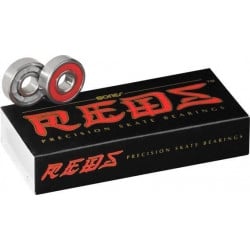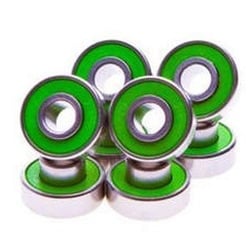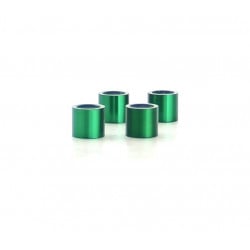 Questions
(0)
No customer questions for the moment.
Your Question has been successfully sent our team. Thanks for question!