Camiseta gratis desde 150,-

Envío gratuito a ES desde 200,-

Política de devolución de 100 días

El envío a todo el mundo

Camiseta gratis desde 150,-
Consigue una camiseta de Sickboards gratis si pides más de 150 euros

Envío gratuito a ES desde 200,-
El envío es gratuito para el Benelux y Alemania cuando se hace un pedido de más de 100 euros, el resto de Europa a partir de 200,-

Política de devolución de 100 días
Puede devolver el producto sin usar en un plazo de 100 días (vea nuestra política)
El envío a todo el mundo
Ofrecemos envíos a todo el mundo usando UPS, y es gratis para pedidos de más de 300 euros.
 
Seismic Speed Vent 85mm Ruedas (set of 2 Ruedas)
Dureza: 75A Clear Blue / 77A Clear Purple / 77A DefCon Bubblegum (Pink) / 79A BlackOps Purple / 78A Defcon Mango (Orange) / 80A DefCon Mint (Green)
Price per 2 Ruedas!

Camiseta gratis desde 150,-
Consigue una camiseta de Sickboards gratis si pides más de 150 euros

Envío gratuito a ES desde 200,-
El envío es gratuito para el Benelux y Alemania cuando se hace un pedido de más de 100 euros, el resto de Europa a partir de 200,-

Política de devolución de 100 días
Puede devolver el producto sin usar en un plazo de 100 días (vea nuestra política)
El envío a todo el mundo
Ofrecemos envíos a todo el mundo usando UPS, y es gratis para pedidos de más de 300 euros.
The Seismic Speed Vent in 85mm is one of the largest and fastest wheels on the market. With it's large diameter, but narrower width it has very little rolling resistance and can charge over even the roughest pavements. Being so large, it might chatter a bit for sliding or DH runs, so its more suited for rolling long distances or straight roads.
Choose Premium Clear formula for the best beautiful clear urethane on the market • smooth, fast, and grippy
Choose BlackOps formula for the ultimate balance between speed and pure grip.
Choose Defcon formula for explosive speed and rebound with smooth, predictable grip-to-slip. Please note this is a high performanceformule, it is less durable than the BlackOps (if you don't need the maximum performance and want a more durable wheel, please go for the BlackOps formula.
The fastest wheel in the world - used by Joel King of England to set a Guinness World Record of 114.7 mph on a jet-powered luge! The 85mm Speed Vent is molded around our proprietary weight-saving Energy Conversion Core – possibly the raciest, sexiest core on the market. The 85mm diameter gives it the roll speed of a downhill wheel, while the weight-saving core adds the quickness and agility of a smaller wheel, as well as enhanced rebound. Combined with lips designed for pure grip, the 85mm Speed Vent is utterly unique among high-end wheels. Breakthrough performance for longboarding, downhill, GS, and even Hybrid slalom.
The Mango Speed Vent also used on the current downhill skate record (by Pete Connolly from the UK) with a staggering 147.94 kph (91.93 mph)!
Diameter: 85 mm.

Width: 52mm

Contactpatch: 50mm

Core position: Offset
Available durometers:
75A Clear Blue
77A Clear Purple
77A DefCon Bubblegum (Pink)
79A BlackOps Purple
78A Defcon Mango (Orange)
80A DefCon Mint (Green)
Price per 2 Wheels! (quantity = 2 needed for a full set of four wheels)
También podría interesarle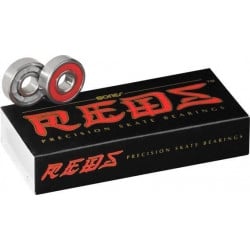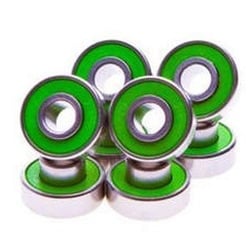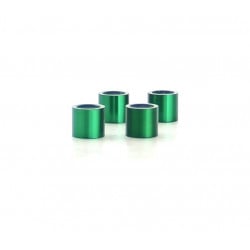 Questions
(1)
Desde
Hieu Trung Dang
|
2021-01-20 10:10:24
Hallo,
ich (1.74m, 74kg) suche Rollen mit dem Durchmesser von 85 mm für mein LDP-Setup (mit Bracket, Bennett vorne und 0° Paris hinten) und habe Frage:

1. Welche Rollen sind die besten dafür?
2. Durometer?
3. Sollte ich für vorne und hintere Achse verschiedene Durometer auswählen?

Danke und viele Grüße!
Julian
Hi, Thanks for reaching out. Please contact [email protected], from there we can help you out!
Your Question has been successfully sent our team. Thanks for question!