Camiseta gratis desde 150,-

Envío gratuito a ES desde 200,-

Política de devolución de 100 días

El envío a todo el mundo

Camiseta gratis desde 150,-
Consigue una camiseta de Sickboards gratis si pides más de 150 euros

Envío gratuito a ES desde 200,-
El envío es gratuito para el Benelux y Alemania cuando se hace un pedido de más de 100 euros, el resto de Europa a partir de 200,-

Política de devolución de 100 días
Puede devolver el producto sin usar en un plazo de 100 días (vea nuestra política)
El envío a todo el mundo
Ofrecemos envíos a todo el mundo usando UPS, y es gratis para pedidos de más de 300 euros.
 
Venom Tweakers 70mm Ruedas
Duro's: 78A (Red discolored), 80A (Green) and 82A (Blue)

Camiseta gratis desde 150,-
Consigue una camiseta de Sickboards gratis si pides más de 150 euros

Envío gratuito a ES desde 200,-
El envío es gratuito para el Benelux y Alemania cuando se hace un pedido de más de 100 euros, el resto de Europa a partir de 200,-

Política de devolución de 100 días
Puede devolver el producto sin usar en un plazo de 100 días (vea nuestra política)
El envío a todo el mundo
Ofrecemos envíos a todo el mundo usando UPS, y es gratis para pedidos de más de 300 euros.
Venom Tweakers 70mm Wheels
Whoever tells you that a 78a wheel "won't slide" has been terribly misinformed. The Venom Tweaker Longboard Skateboard Wheel is proof. The 78a Cannibal urethane we all love has been molded into a slightly-offset-from-center wheel that's got just a little grip and quite a bit of slip. If you're to buy a wheel that will be mostly used for freeride but can still work just fine for a 10 mile push around the bay, down the boardwalk, and back - here you go! Scott would say these wheels are the best thing since sliced bread, but since they slide more like butter, that'd be some kind of oxymoron or something. Butter side up? More like butter slides down.
Throw these shred-nasty freeride wheels on your Loaded Tan Tien or Rayne Vendetta and enjoy some easy slides, or throw them on your Comet Ethos and get gnarly at the skatepark after laying down a 30 foot standy on the hill above. Your call. Just be sure to ride these wheels sideways more often than forward.
The softer red-core 78a hold a line a little better and tend to leave more distinct urethane lines. Green-core 80a is driftier and slightly more durable.
Please Note: If you're over 80 kg, you may not enjoy the Tweakers as much as other riders since the urethane is "softer" than ideal for your weight.
También podría interesarle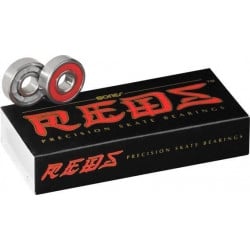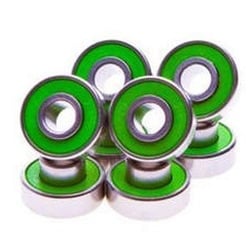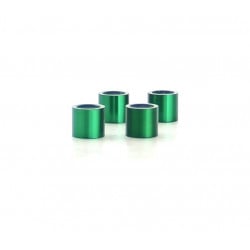 Questions
(0)
No customer questions for the moment.
Your Question has been successfully sent our team. Thanks for question!
Valoraciones
0
(0 Comentarios)
Seleccionar filtro