Free shirt from € 150,-

Free Shipping starts at € 100,-

100-day return policy

Free pickup in shop

Worldwide shipping

Free shirt from € 150,-

Free Shipping starts at € 100,-

100-day return policy
Free pickup in shop
Worldwide shipping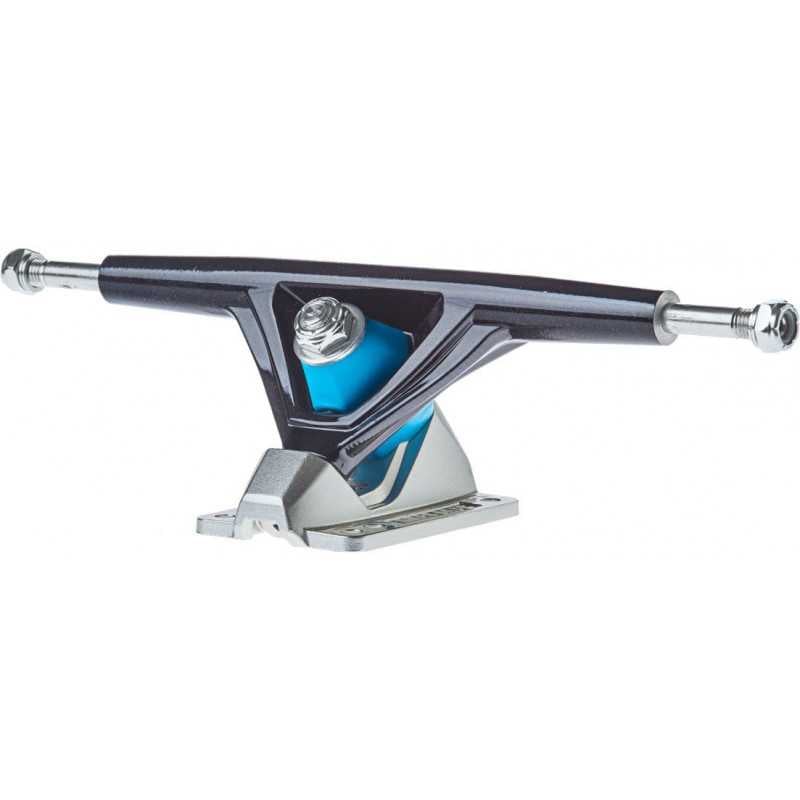  
Seismic Aeon 45-degree Truck Hollow Axle
180mm sparkle black hanger, 45-degree silver baseplate, high-rebound 90A blue bushings
Price is for one Truck

Free shirt from € 150,-

Free Shipping starts at € 100,-

100-day return policy
Free pickup in shop
Worldwide shipping
Our Description:
The Seismic Aeon trucks offer some advanced and patented technologies that help locate the hanger for a more precise turn. They are a lesser known truck, but a very solid performer and at a great price. This 45? version is perfect for carving, freeride, cruising, or DH. The hollow axle version is very slightly lighter than the solid.
Seismic Aeon 45-degree Truck Hollow Axle
180mm sparkle black hanger, 45-degree silver baseplate, high-rebound 90A blue bushings
A REVOLUTION IN RKP TRUCK TECH

Stabilized Geometry with no Added Parts
Aeon bushings pair to form a cylindrical hollow that locks around barrel-shaped hanger elements – a true bearing with no added parts. Thispatented design forces the hanger to rotate inside the tubular channel in perfect alignment with the pivot axis. Eliminates slop, aligns and stabilizes geometry without the downsides of support pins, spherical bearing inserts, or hanger plugs. Quick response from center and noticeably smoother, cleaner turns - even at deep lean angles that destabilize the steering of ordinary RKP trucks.
Advanced Control
Beyond barrel vs. cone: Aeon bushings have a wide hexagonal shape and tapering sides, for a smooth, intuitive resistance profile through a larger steering range. Tall but not too tall, for deep turns with no dive. Self-lubricating formula to prevent squeaking.
Lightweight & Affordable
Optional hollow axles, elegant body sculpting, and the first-ever hollow pivot channel (extending into bearing section).  Precision engineering is what counts, and the Aeon packs it in a moderately-priced cast design. (CNC body parts add high cost with no guarantee of high performance.)
Precision Fit
Custom contouring creates mechanical lock between boardside bushing and baseplate - no washer needed. Faced hangers. Top of baseplate sloped for flush contact with deck concave when dropthrough-mounted. (Nut seats kept flat.)