Free shirt from € 150,-

Free Shipping starts at € 100,- (NL/BE/D)

100-day return policy

Free pickup in shop

Worldwide shipping

Free shirt from € 150,-
Get a Free Sickboards T-Shirt if you order for more 150 euro

Free Shipping starts at € 100,- (NL/BE/D)
You get free shipping to Benelux and Germany when you order for more than 100 euro

100-day return policy
You can return your unused product within 100 days (see our policy)
Free pickup in shop
You can swing by our shop to pick up your package (worth the journey)
Worldwide shipping
We offer world wide shipping using UPS, and it is free for orders over 300 euro.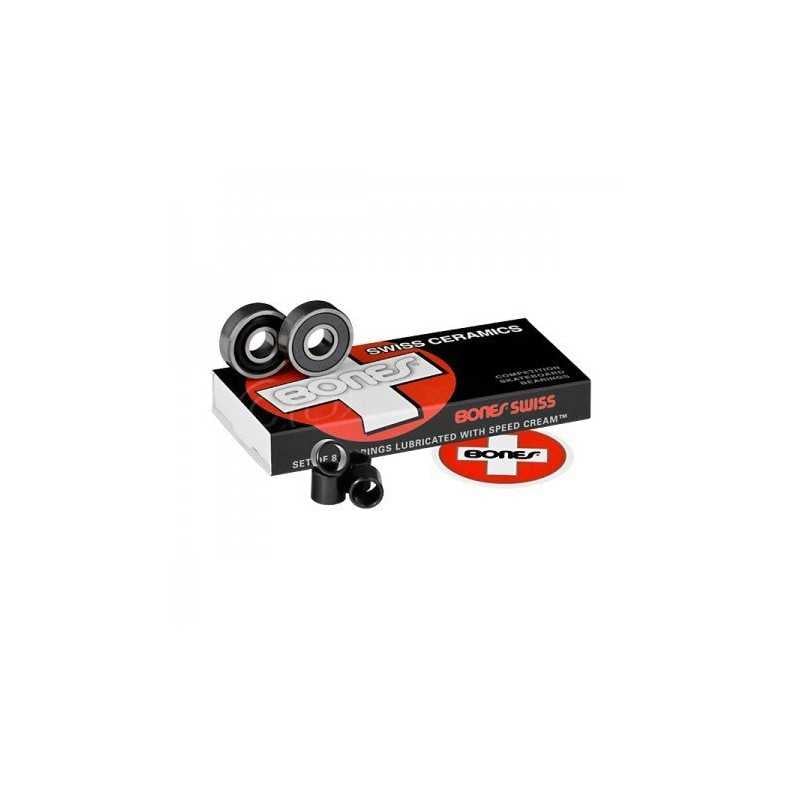  
Bones Swiss Ceramic Bearings
Bones Swiss Ceramics - 8mm Axle - Spacers Included

Free shirt from € 150,-
Get a Free Sickboards T-Shirt if you order for more 150 euro

Free Shipping starts at € 100,- (NL/BE/D)
You get free shipping to Benelux and Germany when you order for more than 100 euro

100-day return policy
You can return your unused product within 100 days (see our policy)
Free pickup in shop
You can swing by our shop to pick up your package (worth the journey)
Worldwide shipping
We offer world wide shipping using UPS, and it is free for orders over 300 euro.
Our Description:
The highest end skateboard bearing ever made. This is the choice of all the top pros and will blow your mind! This bearing is noticeably faster for racing, in the park, or around town and can really make a difference in competition. The bearings ship with spacers and have removable shields so you can clean them and have them last forever. There is nothing better! 

Bones Swiss Ceramic bearings
Bones Swiss Ceramics are in a class by themselves. If you want the best there is, this is it. The Cerbec® ceramic balls are much lighter, harder, stronger, and longer lasting than the finest steel balls.
FEATURES
Accelerate faster.
Roll faster and farther.
Resist dirt and moisture better.
Help to repair injuries to your races caused by dirt.
High speed nylon ball retainer for greater strength and speed.
Skate Rated™ clearances, tolerances, materials and lubricant provide the best performance and durability possible.
CONTENTS
Set of 8 bearings
4 bearing spacers
Instructions
Sticker