Free shirt from € 150,-

Free Shipping starts at € 75,- (NL/BE/D)

100-day return policy

Free pickup in shop

Worldwide shipping

Free shirt from € 150,-
Get a Free Sickboards T-Shirt if you order for more 150 euro

Free Shipping starts at € 75,- (NL/BE/D)
You get free shipping to Benelux and Germany when you order for more than 75 euro

100-day return policy
You can return your unused product within 100 days (see our policy)
Free pickup in shop
You can swing by our shop to pick up your package (worth the journey)
Worldwide shipping
We offer world wide shipping using UPS, and it is free for orders over 300 euro.
 
Bones STF Pro Hawkins Solar 52mm Skateboard Wheels
Durometer: 83B | Diameter: 52 mm | Width: 31 mm

Free shirt from € 150,-
Get a Free Sickboards T-Shirt if you order for more 150 euro

Free Shipping starts at € 75,- (NL/BE/D)
You get free shipping to Benelux and Germany when you order for more than 75 euro

100-day return policy
You can return your unused product within 100 days (see our policy)
Free pickup in shop
You can swing by our shop to pick up your package (worth the journey)
Worldwide shipping
We offer world wide shipping using UPS, and it is free for orders over 300 euro.
About Street Tech Formula™ (STF)
Street Tech Formula™ (STF) is specifically engineered from top quality components to obtain all the best properties necessary for the ultimate in street wheel performance.
BONES® WHEELS has created a wheel with a substantially higher rebound for more speed and amazing slide capabilities while maintaining a resistance to flat spotting well beyond any standard wheel. The technology behind STF is proven. The results speak for themselves.
Hype is hype, "quality" is for real. Try Street Tech Formula™ wheels on your next setup and see for yourself.
About DUROMETER B SCALE
Shore Durometer A Scale is good, but it does not cover the entire range of skate wheel hardness and is very limited because the scale goes from 1 to 100 and anything over A 95A does not compute accurately.
Shore Durometer B Scale is perfect for skate wheels because:
It is very similar to the A Scale, but reads 20 points lower, allowing the useful scale to be extended by 20 points, which covers the entire hardness range of skate wheels in one scale. It uses the same soft spring as the A Gauge, but the conical gauge needle of the D Scale.
Because the spring is soft, the B Scale gauge needle does not puncture the skin of the wheel surface, resulting in the same reliable reading as the A Scale does.
Shore Durometer D Scale is designed for hard rubbers and rock hard urethanes, not soft, bouncy urethanes that are used in skate wheels. It has a very stiff spring behind its sharp conical needle and often punctures the skin of the wheel being measured, this resulting in 5-10 points softer reading than is correct. Thus, Shore D Scale should not be used for wheels in the useful skate wheel range.
You might also like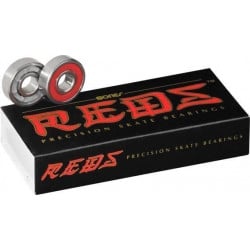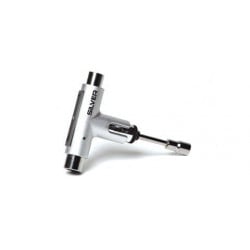 Questions
(0)
No customer questions for the moment.
Your Question has been successfully sent our team. Thanks for question!
Select a row below to filter reviews.