Free shirt from € 150,-

Free Shipping starts at € 100,- (NL/BE/D)

100-day return policy

Worldwide shipping

Free shirt from € 150,-
Get a Free Sickboards T-Shirt if you order for more 150 euro

Free Shipping starts at € 100,- (NL/BE/D)
You get free shipping to Benelux and Germany when you order for more than 100 euro

100-day return policy
You can return your unused product within 100 days (see our policy)
Worldwide shipping
We offer world wide shipping using UPS, and it is free for orders over 300 euro.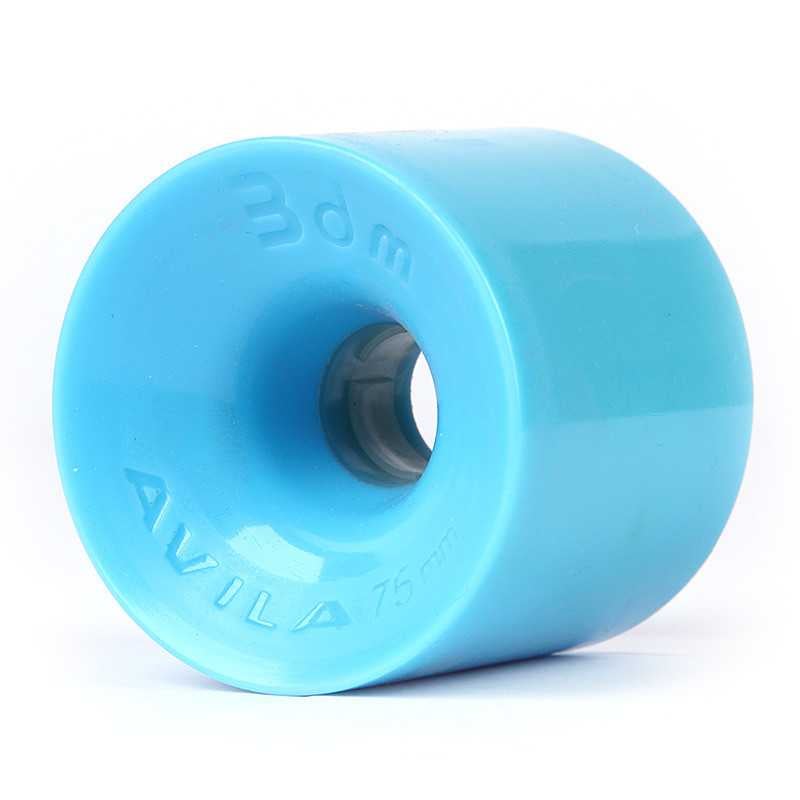  
3dm Avila "Race Formula" 75mm Wheels
3DM Avila 75mm - 77A (Pink/Defcon), 81A (Purple/BlackOps or Blue), 85A (Black/BlackOps).

Free shirt from € 150,-
Get a Free Sickboards T-Shirt if you order for more 150 euro

Free Shipping starts at € 100,- (NL/BE/D)
You get free shipping to Benelux and Germany when you order for more than 100 euro

100-day return policy
You can return your unused product within 100 days (see our policy)
Worldwide shipping
We offer world wide shipping using UPS, and it is free for orders over 300 euro.
Our Description:
The 3DM Avila was designed to be the grippiest wheel possible with Giant Slalom and total grip downhill racing in mind. The lips on the Avila are SUPER flexible and thin, so one should be careful not to ride them really rough pavement or into driveway cuts and the like, however, if you ride on smooth pavement or around town you will have total and complete grip with this wheel. One of the grippiest! This version uses the "Race Formula" urethane that is even faster.
Choose BlackOps formula for the ultimate balance between speed and pure grip.
Choose Defcon formula for explosive speed and rebound with smooth, predictable grip-to-slip. Please note this is a high performance formule, it is less durable than the BlackOps (if you don't need the maximum performance and want a more durable wheel, please go for the BlackOps formula.
The original big, wide wheel – introduced in 2002! Weighing more than 1/2-pound EACH, the Avilas bring new meaning to the terms "roll speed" and "inertia." Named after a favorite training ground for Central Coast racers, and the site of the 2002 World Slalom Championships, the Avilas dominate on long courses.Great for all-purpose longboarding and cruising, and among the world's best wheels for racing disciplines including GS, DH, luge and beyond.
Diameter: 75 mm.
Durometer:
77A Pink (DefCon)
81A Purple or Blue (BlackOps)
85A Black (BlackOps)
You might also like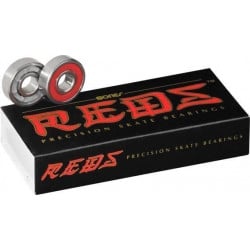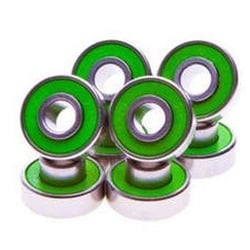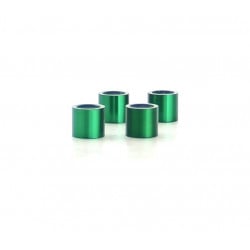 Questions
(0)
No customer questions for the moment.
Your Question has been successfully sent our team. Thanks for question!