Free shirt from € 150,-

Free Shipping starts at € 100,- (NL/BE/D)

100-day return policy

Worldwide shipping

Free shirt from € 150,-
Get a Free Sickboards T-Shirt if you order for more 150 euro

Free Shipping starts at € 100,- (NL/BE/D)
You get free shipping to Benelux and Germany when you order for more than 100 euro

100-day return policy
You can return your unused product within 100 days (see our policy)
Worldwide shipping
We offer world wide shipping using UPS, and it is free for orders over 300 euro.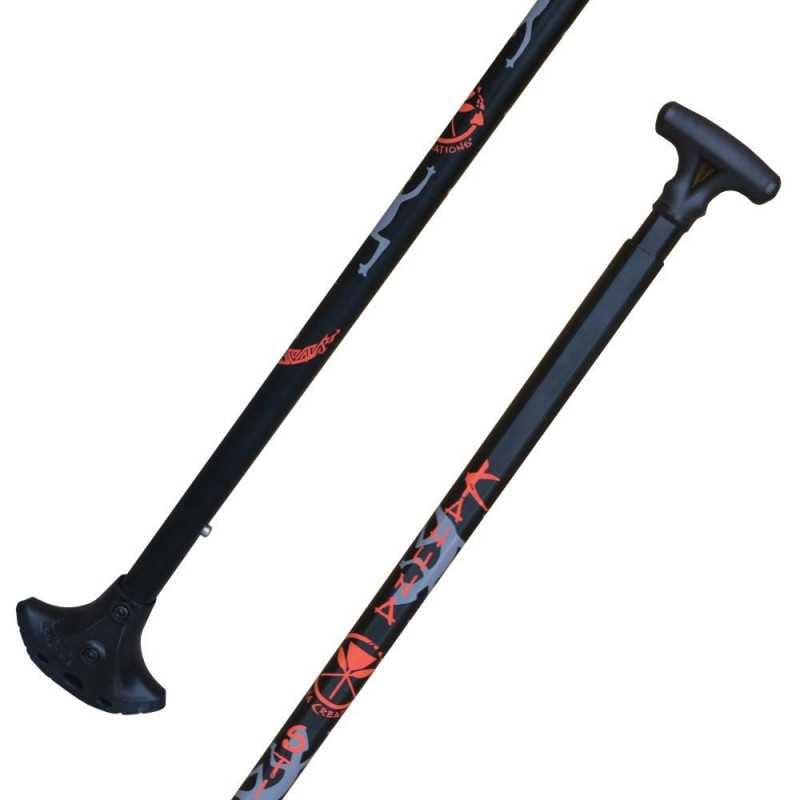  
Kahuna Adjustable Big Stick Magma

Free shirt from € 150,-
Get a Free Sickboards T-Shirt if you order for more 150 euro

Free Shipping starts at € 100,- (NL/BE/D)
You get free shipping to Benelux and Germany when you order for more than 100 euro

100-day return policy
You can return your unused product within 100 days (see our policy)
Worldwide shipping
We offer world wide shipping using UPS, and it is free for orders over 300 euro.
Kahuna Creations is proud to introduce the new Adjustable Kahuna Stick - The Magma with GenV Blade!   
The Kahuna Adjustable Land Paddle is the culmination of 12 years of development.       US Patent No: 8,636,306 B2  
Land Paddling is Kahuna's most fearless innovation for no-limits long boarding. Riders use the Kahuna Big Stick to lean into intense downhill turns, or as a land paddle for cross country long boarding and an excellent work out. 
ADJUSTABLE KAHUNA BIG STICK INNOVATIONS:
New, stronger, solid shaft designed with a flat-ridge side, which delivers stronger performance as well as a more comfortable grip.  

Bigger, ultra-durable machined buttons for easier height adjustment.

Pre-Installed with New GenV Road Blade!

Ergonomic handle forms perfectly to your hand.

Features the Hawaiian Gekko and Tribal artwork for sweet looking ride.

Adjusts from 4'5" to 6'
GENV ROAD BLADE™ NEW INNOVATIONS:
The New GenV Road Blade has the best ergonomic road feel while paddling. 

Engineered with New Ballistic Polycarbonate Compound for lightweight strength.

GenV Road Blade is designed with an incredible, New proprietary Thermo Plastic Elastomer, which delivers both solid, soft feel and durability.

Beautifully designed contoured lines and organic curves which add to the awesomeness!

10% more road grip surface to extend life of the blade.

Undulated (wavelike) design for the smoothest transition throughout the entire stroke.

Variable sized dampening holes to deliver the smoothest stroke with no jarring.

The GenV Blade is the only blade that is compatible with the Magma Big Stick.
Kahuna Big Stick Sizing:
To size a Kahuna Big Stick, you want the handle of the stick to be between your chin and top of your forehead, while standing on a longboard. For most longboards the rider is going to about 3-4 in or 7.5-10.25 cm taller while standing on the longboard.