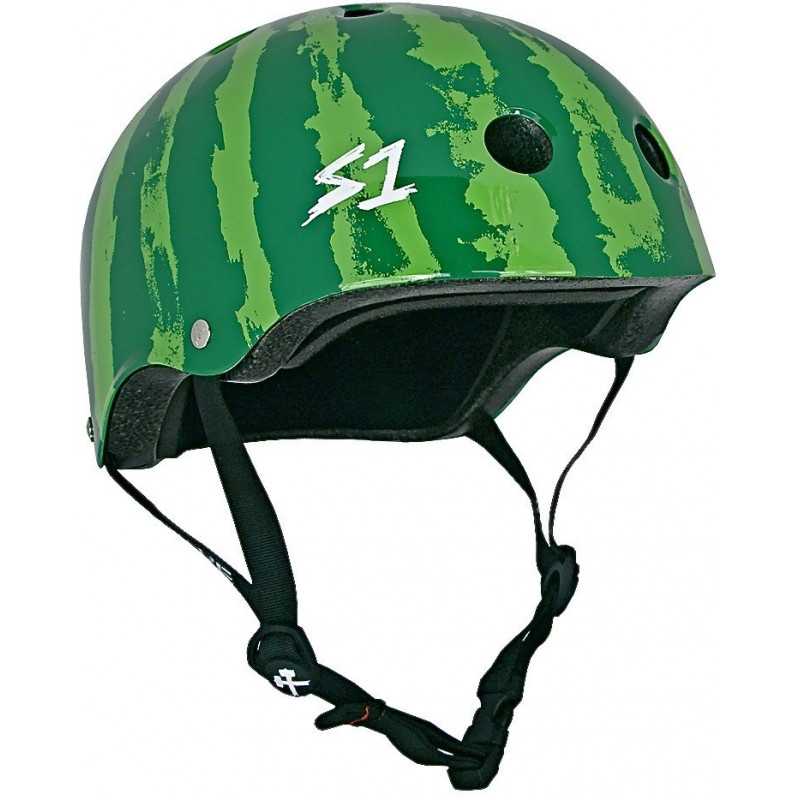  
S-One V2 Lifer CPSC - Multi-Impact Helm - Skate House Media
S-ONE Lifer CPSC - Multi-Impact Helmet - Skate House Media
The S-ONE Lifer Helmet is designed to fit low on the head like a traditional soft foam skateboard helmet. This helmet is a break through design combining the added safety of a CPSC certified helmet with the comfort of a soft foam helmet. We designed the Lifer Helmet specifically for Skateboarding, Roller Derby and Bicycling. The Lifer has an old school look with the traditional circular air vents.
The S-ONE Lifer Helmet is a professional grade helmet featuring a high-impact EPS foam inner mold for maximum protection. This helmet is CPSC certified for skateboard, roller skate and bike usage.
Features:
- High Impact (Hard) EPS Inner Foam Mold.
- Fits low on the Dome.
- 5 x Safer than a Soft Foam Helmet.
- Lightweight Construction.
- Lead and Phthalate Free
Certification: CPSC, CE EN-1078
Hat Sizing Chart
Fits head sizes: "21 - 23.5"
HAT SIZES: 6 5/8 - 7 /1/2
S: 21"(HAT SIZE: 6 5/8)
M: 21.5"(HAT SIZE: 6 7/8)
L: 22"(HAT SIZE: 7)
XL: 22.5"(HAT SIZE: 7 1/4)
XXL: 23"(HAT SIZE: 7 3/8)
XXXL: 23.5"(HAT SIZE: 7 1/2)
Does NOT include additional padding
Frage
(0)
Keine Fragen von Kunden für den Moment.
Ihre Frage wurde erfolgreich unser Team geschickt. Vielen Dank für Frage!
Zusammenfassung
4.3
(4 Bewertungen)
Wählen Sie eine Zeile aus, um Bewertungen zu filtern.